The Avani+ Fares Maldives Resort has open its doors, welcoming discerning globetrotters to bask in unparalleled luxury on the edge of the Baa Atoll. Nestled on the idyllic tropical island of Fares and enveloped by the mesmerising tones of the UNESCO Biosphere Reserve, this latest addition to Avani's illustrious portfolio offers a fusion of aquatic exploration and unspoilt beaches.
Tailored Luxury For All
Boasting 176 stylish villas, pavilions, and studios, Avani+ Fares defies the ordinary by offering a haven for couples, honeymooners, families, and larger groups alike. Its innovative accommodation options, comprising 40 spacious two-, three-, and four-bedroom villas, offer unprecedented flexibility for group getaways and multi-generational family stays. For couples seeking a more secluded escape, the resort's Overwater Pool Villas present a haven of romance overlooking the twin lagoons of Dolphin Bay.
A Trove of Experiences
The Avani+ Fares experience is a rich tapestry of offerings. From an e-surfboarding adventure and snorkeling to sound healing sessions and sunrise yoga at the AvaniFit gym, guests are sure to find something to ignite their passions. AvaniKids and Teens Club ensure younger guests are catered for, while the Island Bazaar boutique adds a dash of local authenticity, offering guests a chance to take home a piece of the Maldives.
An Aquatic Wonderland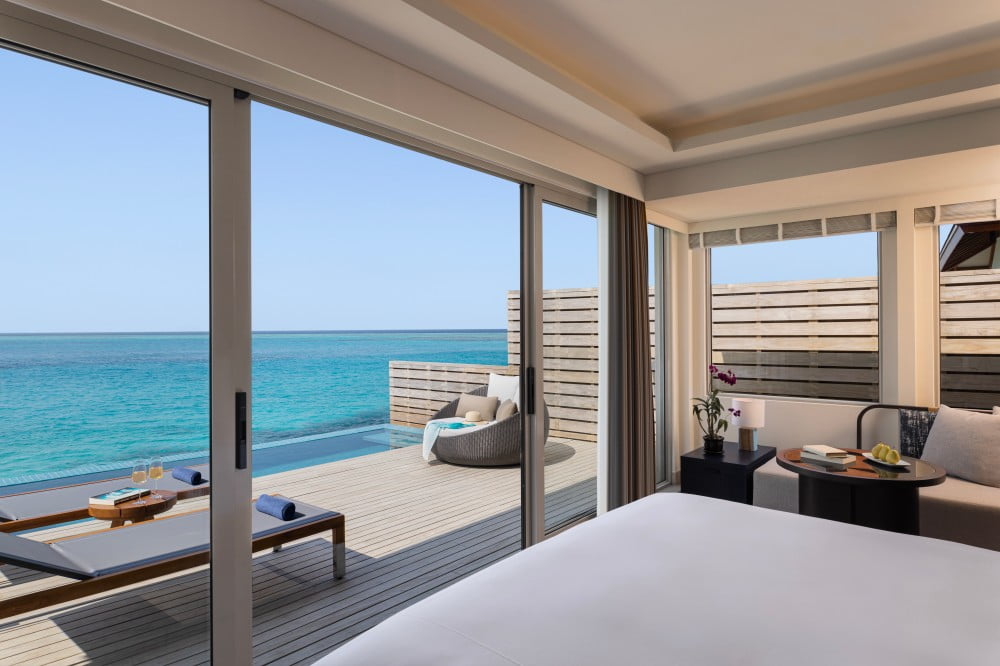 The resort sits in the heart of the Baa Atoll's UNESCO Biosphere Reserve, a protected marine sanctuary where guests can marvel at a mesmerising ballet of mantas and a dazzling display of marine life. Whether you're diving, snorkeling or taking a moonlit dip surrounded by the glittering plankton, Avani+ Fares offers an unparalleled underwater spectacle.
Dining in Paradise
Dining at Avani+ Fares is an epicurean journey. The resort's seven trendy restaurants serve up a wide array of delectable local and international cuisines, offering everything from beach and in-villa dining to healthy options at the Maldives' first-ever kids-only restaurant, Petit Bistro. The resort's mini-farm ensures ingredients are fresh and locally sourced, giving each dish a true taste of the island.
Nightlife on the Island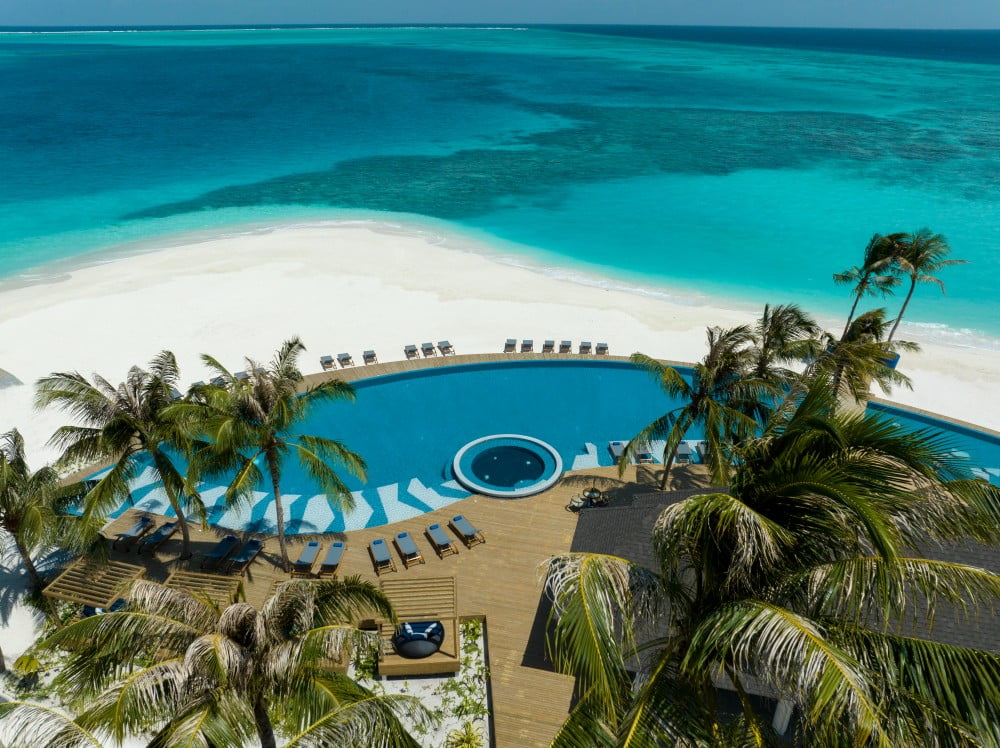 For those whose idea of vacation goes beyond tranquil sunsets, Avani+ Fares turns up the heat after sundown. The island becomes a vibrant stage for live music, DJ sets, and enchanting fire shows that mirror the rhythm of Maldivian Bodu Beru drums. To contrast, intimate performances by local musicians pay homage to the rich cultural heritage of the Maldives.
The Avani+ Fares Maldives Resort truly redefines the concept of a tropical escape, providing a perfect blend of relaxation, adventure, luxury and authenticity. For more information visit their website.
You might like