Embracing bold distinctiveness, Cerruti 1881 introduces the Positano collection. Infused with a strong masculine aura, the Positano watch channels the essence of its namesake village along the stunning Italian Amalfi Coast, evoking its visuals, aromas, and sounds. In a unique way, it encapsulates the idea of venturing to far-off lands and fearlessly embracing life's opportunities.
by Adriana Ozlan
Cerruti 1881 Positano Comes In a Series of Two Models
Presently, the Positano collection comprises two models, each distinguished by its colour scheme, lending a distinct charm to these watches when worn.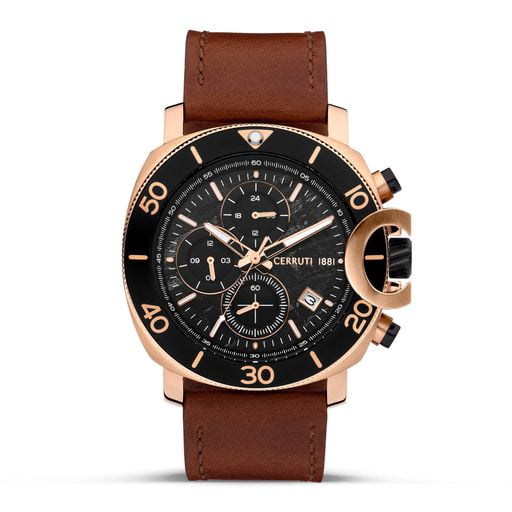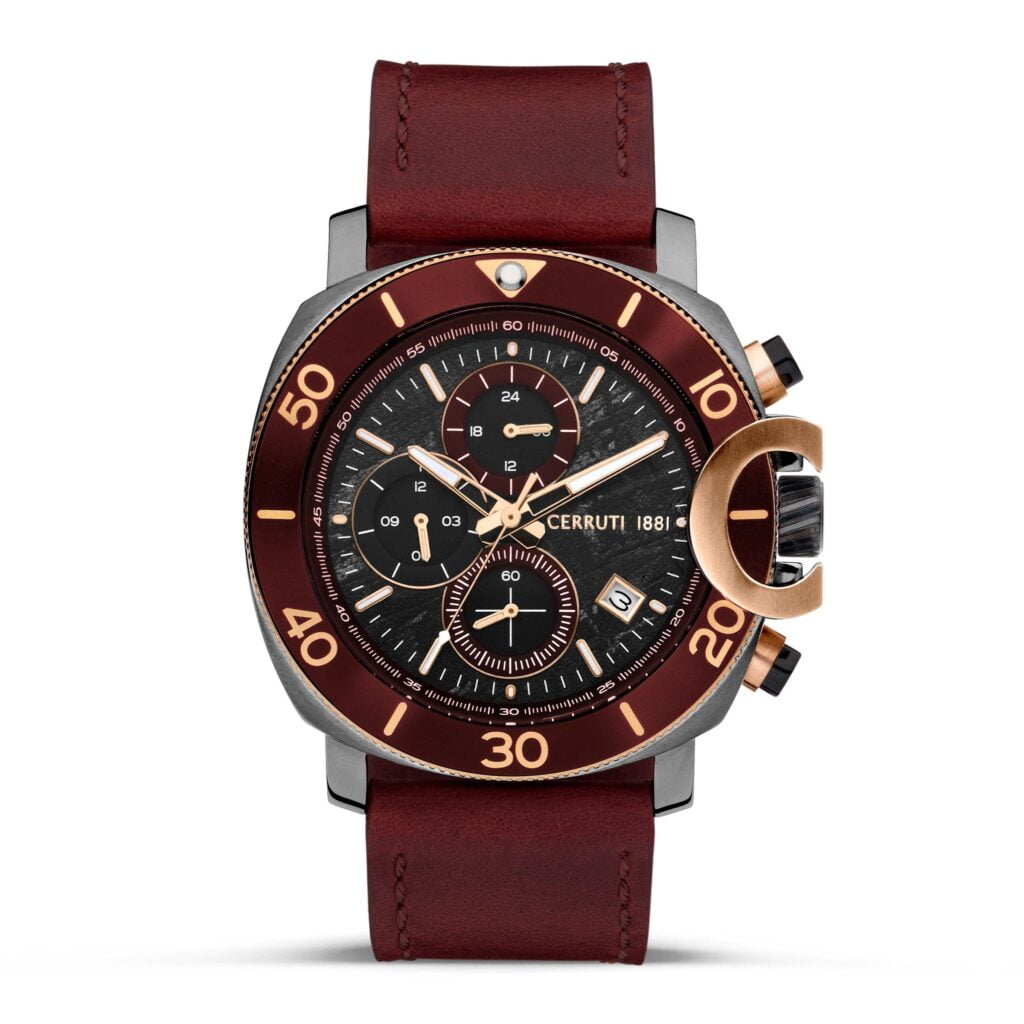 The timepieces boast rugged stainless-steel cases measuring a robust 47.5mm in diameter, clearly not intended for the faint-hearted. Engineered for durability, these cases feature resilient ion plating that lends them their striking colours. This guarantees a vibrant finish that stands the test of time.
Sharing similar specifications, these timepieces are fueled by a precise Japanese quartz movement. It drives the display of hours, minutes, and seconds, as well as the chronograph function. Positioned at 6, 9, and 12 o'clock, the chronograph registers elegantly chart the passage of time in various scales. A practical date window resides at 4 o'clock for added utility.
The watch's design ensures easy access to the chronograph function, with two prominent push buttons flanking the crown on the case's side. Elevate your wrist game with these bold and functional timekeepers that effortlessly blend style and substance.
Positano Boasts a Detailed Design and Stellar Performance
The baton hour markers seamlessly complement the sword hour and minute hands, ensuring clear readability. The dial features a distinctive stone-dial finish, adding an aesthetic touch for the wearer's enjoyment.
With its pillow-shaped case, the Positano embraces the wrist comfortably, enhanced by its short lugs. A captivating brushed finish accentuates elements like the crown guard and bezel, blending various finishes including flat brushed angles and matte surfaces. This showcases the slim dodecagonal bezel that defines its individuality. The prominent pushers and angled crown streamline timepiece operation.
Moreover, the brushed bezel stands out with ten-minute markers and a luminous dot at 12 o'clock. Cerruti 1881's stainless-steel case is built to endure water depths of up to 100 meters, making swimming worry-free. Finally, the emblematic 'C' of Cerruti 1881 graces the crown guard, adding a final exquisite touch.
Watch Our Video on Cerruti 1881's Showcase at Pavillion KL
You can find Cerruti 1881 Timepieces at Cerruti 1881 Timepieces boutiques, Solar Time boutiques, www.solartime.com, as well as selected fine watch retailers across the nation. The retail price for this product is RM 1,499.
You might like