Father's Day is a time to honor and celebrate the remarkable fathers in our lives.
Shangri-La Kuala Lumpur invites families to create lasting memories and express gratitude with a range of exceptional promotions and delectable dining experiences. From lavish buffet brunches to exquisite set lunches and indulgent Father's Day goodies, Shangri-La Kuala Lumpur sets the stage for an unforgettable celebration.
Lemon Garden: An Extravagant Brunch Buffet
Indulge your dad with an unforgettable Father's Day Brunch Buffet at Lemon Garden, where he will be spoiled with a lavish spread of Western and Asian delicacies. The culinary experts have meticulously crafted a sumptuous selection of gourmet dishes using fresh sustainable produce, ensuring a tantalizing feast for the senses. From the cold cuts and seafood counter to the Malay, Chinese, Italian, and Western stations, guests will be treated to a wide range of options.
The dessert corner presents a delightful array of sweet treats, including cakes, pastries, and chocolates, offering the perfect ending to a memorable meal.
Shang Palace: An Exquisite Set Lunch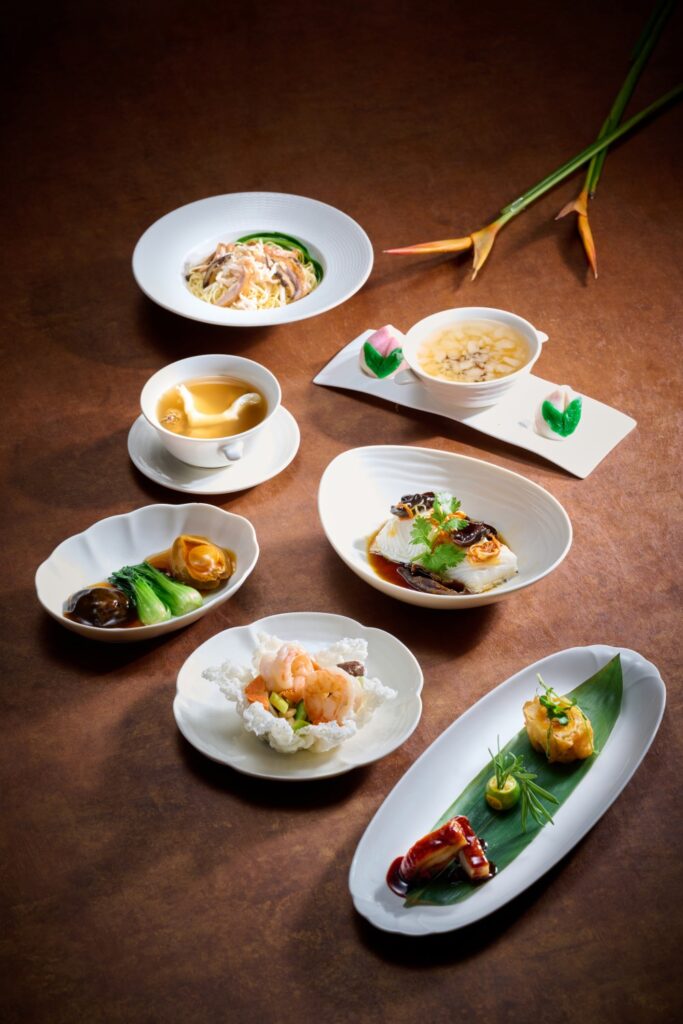 Shang Palace presents an exquisite set lunch experience on Father's Day. Chinese Executive Chef Terence has curated a sumptuous 7-course meal that will take your taste buds on a captivating journey. Delight in the harmonious combination platter featuring honey sauce chicken char siew and crispy salted egg rolls.
Relish the rich flavours of the double-boiled chicken soup with fish maw, dried scallops, and Matsutake mushrooms. Indulge in the succulent steam cod fish with cordyceps, ginger, and black fungus. Savour the delicate balance of stir-fried prawn, asparagus, and assorted mushrooms with truffle oil. Experience heartwarming flavours with the longevity noodles accompanied by shredded chicken, shredded duck meat, and mushrooms.
Conclude the meal with a combination of handy longevity peach bun and double-boiled red dates. Available for lunch and dinner from 1st to 18th June 2023.
Lemon Garden 2Go: Indulgent Father's Day Goodies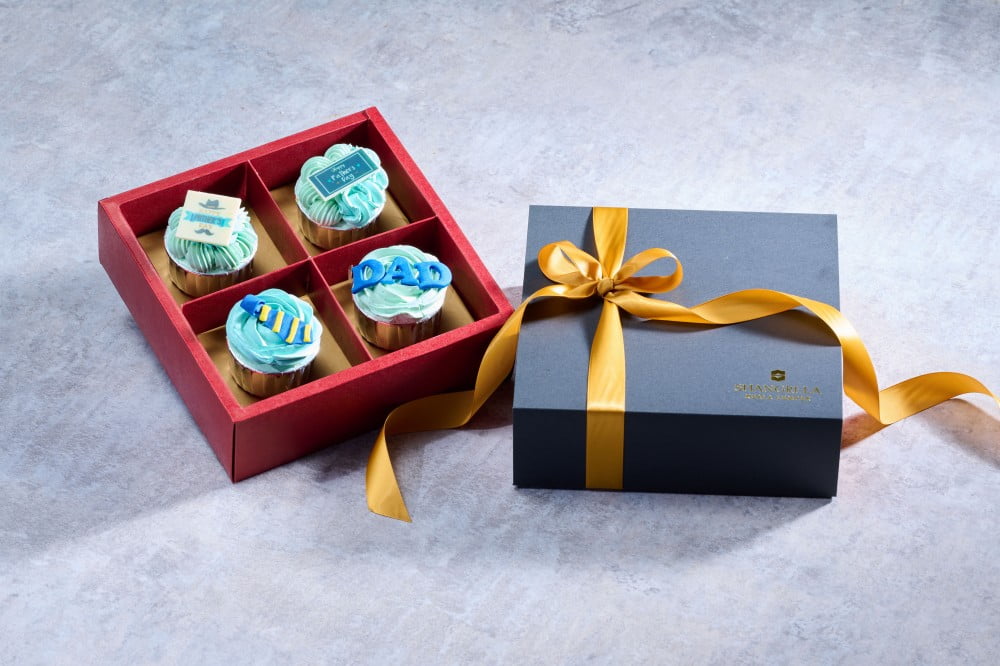 Give your father the gift of indulgence with a selection of Father's Day goodies from Lemon Garden 2Go. These delightful treats are perfect for gifting and are crafted with love and care. Choose from irresistible creations such as the rich and indulgent Chocolate Peanut Butter Cake (1kg), the decadent Super Dad Cake, the Chocolate Fudge Cake (1.5kg), or the delightful My Hero Cupcake Box featuring six delectable pieces. These treats are available for delivery and takeaways, allowing you to celebrate Father's Day with utmost convenience and joy.
Make your reservations today to secure your spot at Shangri-La Kuala Lumpur and ensure that your Father's Day celebration is nothing short of extraordinary.
For reservation and further enquiries, kindly call +603 2074 3900 or email restaurantreservations.slkl@shangri-la.com