The Dawning of a Dream: Introducing Dream Forest Langkawi
In an era where experiences are the new currency, there emerges an immersive attraction that stands a cut above the rest. Imagine walking through an ancient, prehistoric forest and finding yourself in the midst of a mesmerising light and sound show that brings the age-old tales of Malaysian local folklore to life. This is not a lucid dream, but a reality that will enthral global tourists. Welcome to Dream Forest Langkawi, Malaysia's first immersive night attraction.
Reawakening The Forest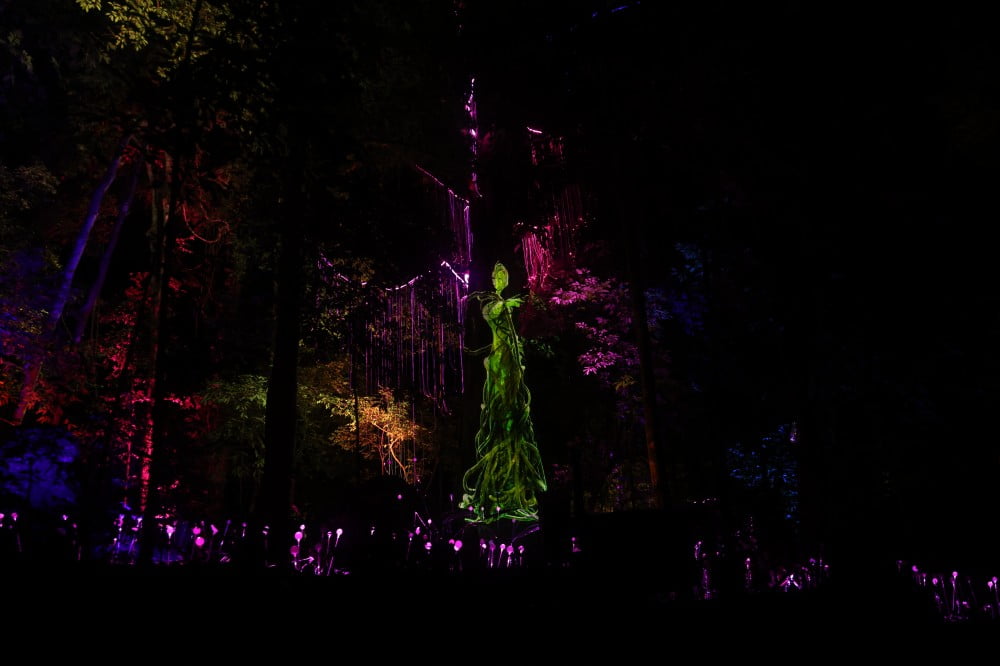 Nestled at the foot of mighty Gunung Raya, Dream Forest Langkawi resurrects a 1.2km trail within a hundred-million-year-old forest, transforming it into a kaleidoscope of multi-sensory technology, mesmerising lighting, and captivating soundscapes. As the sun sets, the forest awakens, its tales of Tasik Dayang Bunting, Merong Mahawangsa, and the Giants of Langkawi morphing into interactive adventures come to life for visitors.
From Vision to Reality: The Brainchild of Puan Sri Tiara Jacquelina
The awe-inspiring attraction is the brainchild of Puan Sri Tiara Jacquelina, President and Chief Dream Maker of the Enfiniti Group. She, along with an all-Malaysian team, carefully crafted this one-of-a-kind experience, merging the best talents from the creative, technical, and construction worlds. Dream Forest Langkawi was initially developed in 2019, with the intention of revitalising and re-invigorating the former Kampung Buku (Book Village) of Langkawi. But as the world shifted gears due to the pandemic, so did the vision for this project.
The Road to Reinvention: Adapting and Evolving
As the pandemic ushered in a new normal, Puan Sri Tiara and her team reimagined the project to match the changing tourism landscape and growing emphasis on cultural and environmental sustainability. Their renewed vision involved the judicious use of technology and automation, and respectful interaction with the natural forest landscape. It became an exploration of open-air nature-based attractions, blending storytelling, creative technology, and nature into a unique fusion, with the rainforest serving as the backdrop.
A Dream Woven in Lights: The Forest Transforms
By day, visitors can partake in forest exploratiom and encounter unique species that call the Lubuk Semilang forest home. As dusk arrives, the forest undergoes a stunning transformation. Dream Forest Langkawi, spanning a broad 15.8 acres, becomes a spectacular open-air theatre, hosting enchanting tales told through projection mapping on the trees and surroundings.
Boosting Local Tourism and Economy
Apart from captivating global tourists, the venture will also contribute significantly to local tourism, inviting families, school groups, corporations, event organisers, wedding planners, and culture buffs. The benefits of Dream Forest Langkawi go beyond simple entertainment. It will invigorate the local economy, offering employment, training opportunities, and creating business prospects.
Puan Sri Tiara Jacquelina's ambitious venture launched on the 1st May 2023. As the curtain lifts, prepare yourself to be swept away into a world where the line between dream and reality blurs, where stories come alive beneath the stars. A magical journey awaits you at Dream Forest Langkawi.
Thanking Tourism Malaysia, Perbadanan Kemajuan Negeri Kedah (PKNK) and TERAJU (Bumiputera Agenda Steering Unit) for their unwavering support, she continues, "I am very happy that we also have had strong support from the state authorities and government agencies. I believe that the more we work in tandem to create and develop exciting attractions, Langkawi has the potential to be one of the most popular tourist destinations in this region, says Puan Sri Tiara.
Beyond Dream Forest Langkawi: Puan Sri Tiara's Vision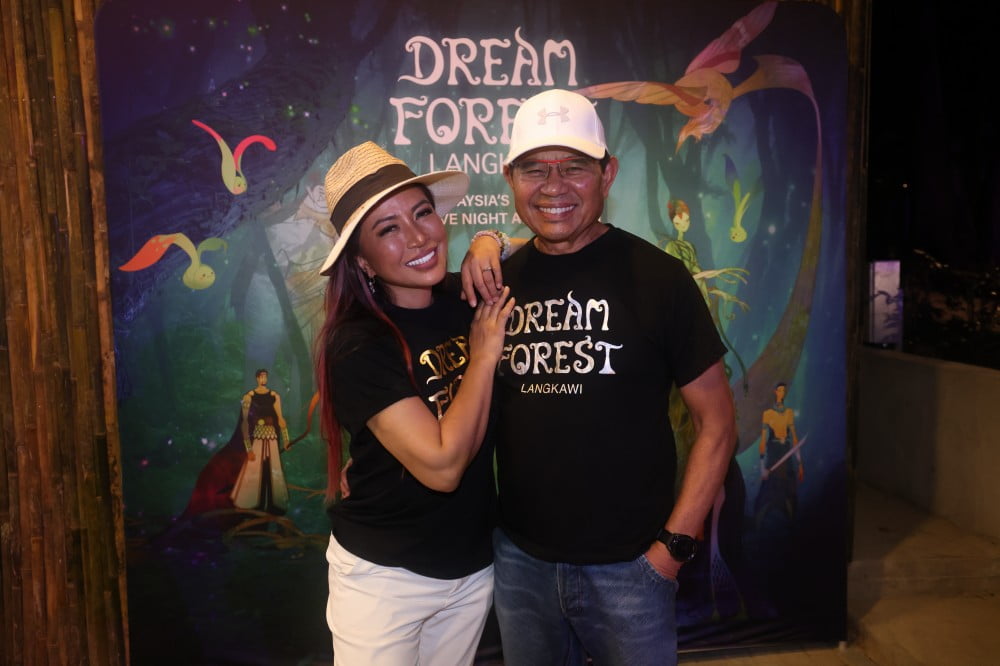 But the journey doesn't stop there. With over two decades of pioneering dynamic experiences on film, stage, live events, themed attractions and resorts, Puan Sri Tiara and her award-winning Enfiniti Group have plans to replicate the success of Dream Forest Langkawi in other parts of the country.
For Puan Sri Tiara, the future lies in designing worlds for the metaverse, using technologies such as AR/VR/XR and gamification to enrich storytelling. She dreams of transforming spaces into realms of possibility and excitement. Dream Forest Langkawi, she asserts, is but a stepping stone into the uncharted territories of immersive entertainment that she and her team at Enfiniti are eager to explore.
An Invitation to Experience the Enchantment
As Dream Forest Langkawi opens its doors daily from 7 p.m. to midnight, visitors can anticipate a breathtaking interactive experience that weaves the stories of Langkawi folklore into a fabric of light, sound, and technology. Whether you are a local or an international visitor, a unique adventure awaits you in the heart of the ancient Lubuk Semilang rainforest, at the foot of the legendary Gunung Raya. Get ready to step into a magical dream.
Tickets and Entrance
Open daily from 7 pm to Midnight. You can purchase tickets online at the website or head over to the ticket counter at Dream Forest Langkawi.
Tickets for Malaysians – RM68 adults, RM48 kids, RM28 senior citizens
Tickets for non-residentials – RM98 adults, RM68 kids, RM38 senior citizens
Tickets for Langkawi residents – RM38 adults, RM28 kids, RM28 senior citizens
For the latest updates visit their website, Dream Forest Langkawi.
You might like