Text by Auni Nahwah
LG Electronics Malaysia introduces the LG PuriCare™ Self-Service Tankless Water Purifier | Objet Collection, an innovative appliance seamlessly merging cutting-edge technology with elegant design.
Personalization Through Captivating Shades
Step into the world of personalization with the Objet Collection's array of five exquisite shades: Calming Cream White, Calming Beige, Calming Pebble Grey, Calming Pink, and Calming Cream Sky. This palette empowers homeowners to infuse their living spaces with their unique style, effortlessly combining beauty with utility.
Advanced Water Purification at Your Fingertips
The heart of this innovation lies in its 4-Stage All Puri Filter System, setting a new standard for water purity. Say goodbye to heavy metals, harmful contaminants, and even 99.99% of norovirus. Enjoy the assurance of clean water for your family's well-being.
Effortless Convenience: Self-Service Water Purifier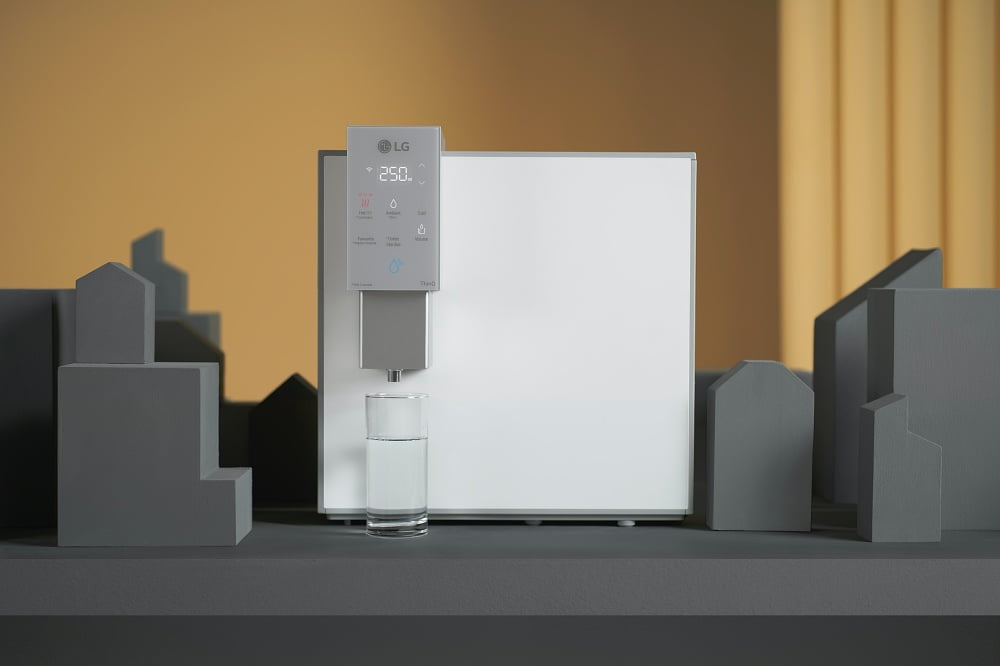 Experience a new era of convenience with LG's Self-Service Filter Subscription. Enjoy hassle-free filter replacements every six months, delivered directly to your doorstep. Swiftly swap filters with a simple twist and pull mechanism, all at your pace.
Seamless Control: Elevate Convenience with LG ThinQ™
With the LG ThinQ™ mobile app, managing your water purifier has never been easier. Effortlessly control purification settings, ensuring your family always has access to the purest water. Convenience meets modern technology.
Bring elegance, innovation, and purity into your home. Choose from a range of price points and subscription options. The LG PuriCare™ Self-Service Tankless Water Purifier | Objet Collection is the perfect blend of artistry and functionality.
For more information and updates, visit LG's official website. Experience the future of water purification today.
You Might Like: