Savour the Best of Italian cuisine, prime steaks, and desserts.
Father's Day is more than just a calendar date, it's an opportunity to express love, gratitude, and admiration for the superheroes in our lives we fondly call 'Dad'. This Father's Day, ensure an unforgettable celebration with the ultimate dining experience at the Marini's Group establishments.
Marini's on 57 and Marble 8
Nothing says 'I love you, Dad' better than a feast of the finest contemporary Italian cuisine, premium Wagyu and Angus steaks, and a selection of exquisite seafood. At the Marini's on 57 Restaurant and Marble 8, every meal is an extraordinary experience.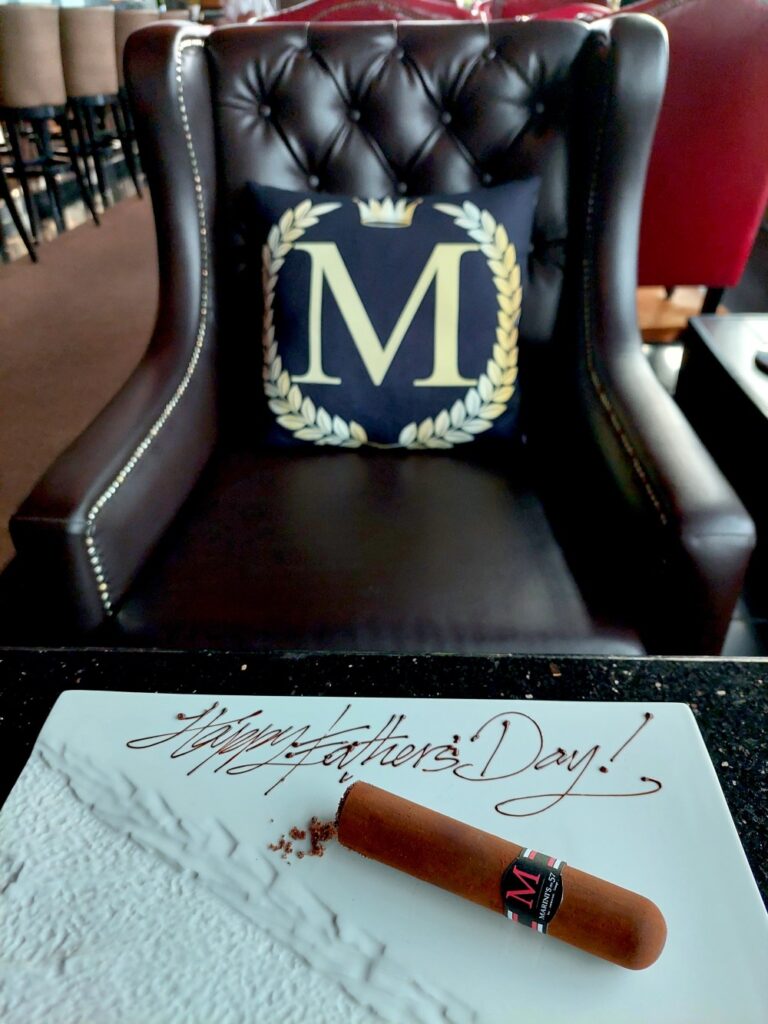 But the delight doesn't stop at the main courses. As a special Father's Day treat, the restaurant is serving a complimentary dessert – the Smoked Chocolate Hazelnut Cigar. This culinary masterpiece features a smoked chocolate mousse centre, enveloped in a caramelised hazelnut strudel, all meticulously wrapped in a delectable dark chocolate shell. This indulgent sweet treat is sure to leave your dad savouring every bite.
Delightful Surprises at M Marini Caffè & Terrazza and Maristar
If you choose to celebrate at M Marini Caffè & Terrazza and Maristar, there's another delectable dessert waiting for your dad. The restaurants are presenting all fathers with a complimentary chocolate cream puff.
This dessert is more than just a cream puff. Filled with a decadent hazelnut cremeux and topped with a luscious vanilla Chantilly cream, it's an experience in itself. As a playful touch, the puff is garnished with a chocolate moustache and heart, making it an endearing treat on this special day.
Book your spot
Make this Father's Day a culinary celebration to remember. For reservations, please contact +603 2386 6030, +6017-688 0167 or email reservations@marinisgroup.com.
Shower your dad with love and delicious food, because he deserves nothing but the best.