Get ready to sink into your couch and indulge in some captivating entertainment because Netflix has lined up an exciting array of shows this June. From thrilling documentaries to heartwarming series, there's something for everyone to enjoy. We've handpicked the top five Netflix shows that are sure to keep you hooked all month long.
Arnold – Premiering on 7 June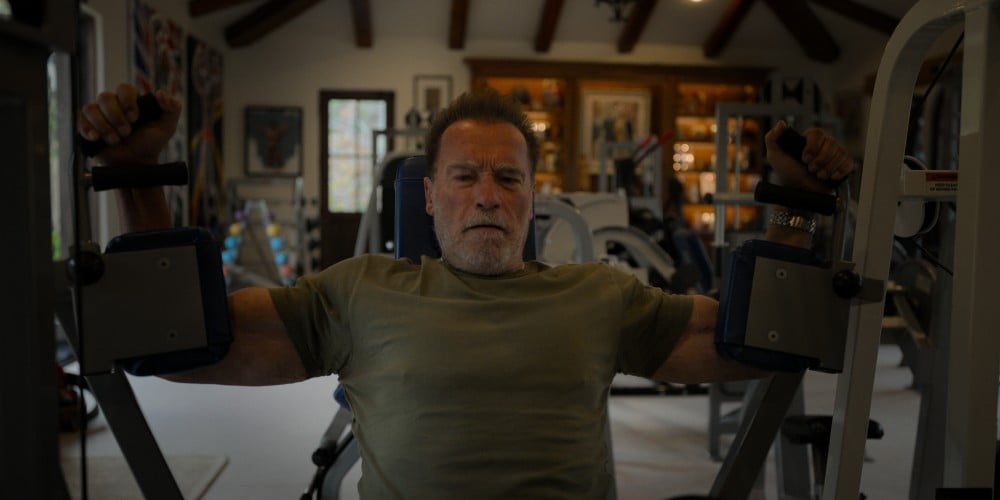 Step into the extraordinary life of Arnold Schwarzenegger with this three-part documentary series. From his humble beginnings in Austria to becoming an iconic figure in Hollywood and politics, Arnold chronicles the highs and lows of Schwarzenegger's journey. Through candid interviews with Schwarzenegger himself, as well as his friends, foes, co-stars, and observers, this series offers an intimate look into the life of a man who embodies the American dream.
2. Never Have I Ever: Season 4 – Premiering on 8 June
Senior year has finally arrived for Devi and her friends. Never Have I Ever continues to captivate viewers with its relatable characters and heartfelt storytelling. Join Devi as she navigates college decisions, explores her identity, and grapples with the complexities of teenage romance. This season promises to be filled with laughter, tears, and a whole lot of self-discovery.
3. Bloodhounds – Premiering on 9 June
Prepare for an adrenaline-pumping ride with Bloodhounds. This thrilling series follows three friends who work for a benevolent moneylender. Together, they embark on a mission to take down a ruthless loan shark who preys on the financially desperate. With gripping plot twists and compelling performances, Bloodhounds is bound to keep you on the edge of your seat.
4. My Little Pony: Make Your Mark: Chapter 4 – Release Date 8 June
Join the Mane 5 in their latest adventure as they face off against the evil Opaline, who seeks to steal the ponies' Cutie Marks and become the most powerful Alicorn. In this enchanting animated series, friendship, bravery, and magic intertwine to create a world where anything is possible. Get ready for a journey filled with colourful characters and valuable life lessons.
5. Tour de France: Unchained – Netflix Documentary – Release Date 10 June
Experience the thrilling world of cycling with this captivating documentary series. Tour de France: Unchained follows several cycling teams as they compete in the gruelling 2022 instalment of the world's most prestigious bike race. Through tears and triumphs, witness the determination and resilience of these athletes as they push their limits to reach the finish line.
Whether you're in the mood for gripping documentaries, heartwarming animations, or thrilling dramas, Netflix has got you covered this June. So grab your popcorn, snuggle up, and get ready for a month filled with captivating stories and unforgettable moments.