Established in 2019, Somethinc is an Indonesian homegrown brand that draws inspiration from millennials in search of top-notch, Halal Certified skincare and makeup that align with their dynamic lifestyles. Catering to the needs of the young generation, Somethinc offers both style and substance, prioritizing quality ingredients at an affordable cost. Unravel our top 5 Beauty Buys from Somethinc!
by Adriana Ozlan
We are also thrilled to announce that Somethinc will be participating in KL International Beauty Week 2023. So make sure to head over to Malaysia's biggest Beauty Event on the 18th-19th November at Mid Valley, MVEC, Hall 1 for special deals.
The Highlighter's Top 5 Beauty Buys from Somethinc
Check out our list below.
1.Somethinc's Best Seller
5% Niacinamide + Moisture Sabi Beet Serum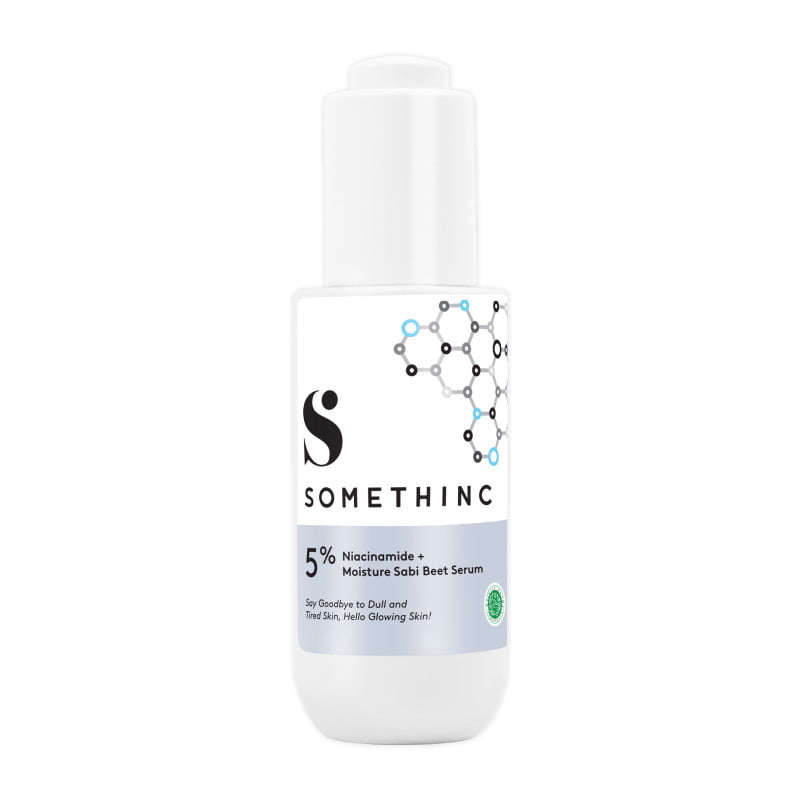 Experience the ultimate in bright, radiant skin with Somethinc's Niacinamide 5% infused with SABIWHITE x BEET, the premier brightening agent. This powerful formula enriches your skin with a myriad of benefits. Achieve crystal clear brightness, refine skin texture, fortify the skin barrier, and effectively conceal dark spots and hyperpigmentation. Reap the rewards of deep moisturization, restored suppleness, reduced redness, and potent acne-fighting capabilities. Designed for sensitive, oily, and acne-prone skin, it's a game-changer. Rigorously tested, this formula stands as a non-irritating, hypoallergenic, and non-comedogenic solution, suitable even for teenagers. With dermatological, HALAL MUI, and BPOM certifications, it's a choice you can trust.
2.Brighten Your Skin with Somethinc's DIAMOND PHYTO Stem Cell Serum
Experience the epitome of skin refinement and a luminous diamond-like glow with Somethinc's Vegan Diamond Phyto Serum enriched with Real Diamond and Swiss Alps Stem Cells. This exceptional serum is your key to heightened skin smoothness and radiance, stimulating skin rejuvenation while combating premature ageing indicators like wrinkles and enlarged pores. Crafted with 4-MSK Diamond Bright Molecule and Guaiazulene, it illuminates and evens skin tone and soothes redness. Utilizing cutting-edge Drone technology, this serum precisely targets and activates brightening agents, ensuring optimal results. Achieve firm, radiant, and clear skin within just 4 weeks of incorporating this serum into your daily skincare routine. Elevate your skincare experience with the brilliance of #SerumBerlian.
3.Protect Your Skin with Holyshield!
UV Watery Sunscreen Gel SPF 50+ PA++++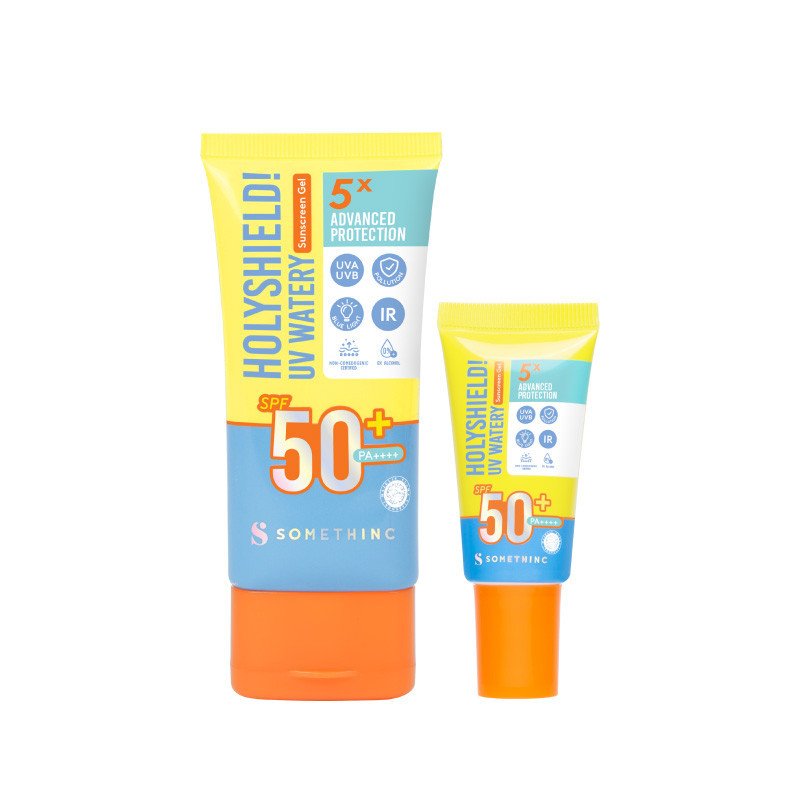 Introducing the ultimate 5-in-1 Cooling Aqua Protection – a Sunscreen Gel boasting SPF 50+ PA++++ and advanced Encapsulated UV Filter technology for unparalleled UVA and UVB defense. Safeguarding not only against solar rays but also Pollution, blue light, and infrared, it becomes your armour against ageing indicators. Featuring Snowflake Molecules, it imparts a refreshing, water-like feel while seamlessly melding into your skin. Experience day-long comfort with an alcohol-free, non-sticky formula that leaves no white cast. Embrace the sun without hesitation – with #HolyShield, enjoy the soothing sensation of #SunTerror's #SunscreenSensasiSalju. No more excuses to skip sunscreen!
4.Enjoy Somethinc New with Mademoiselle Soft Focus Powder Blush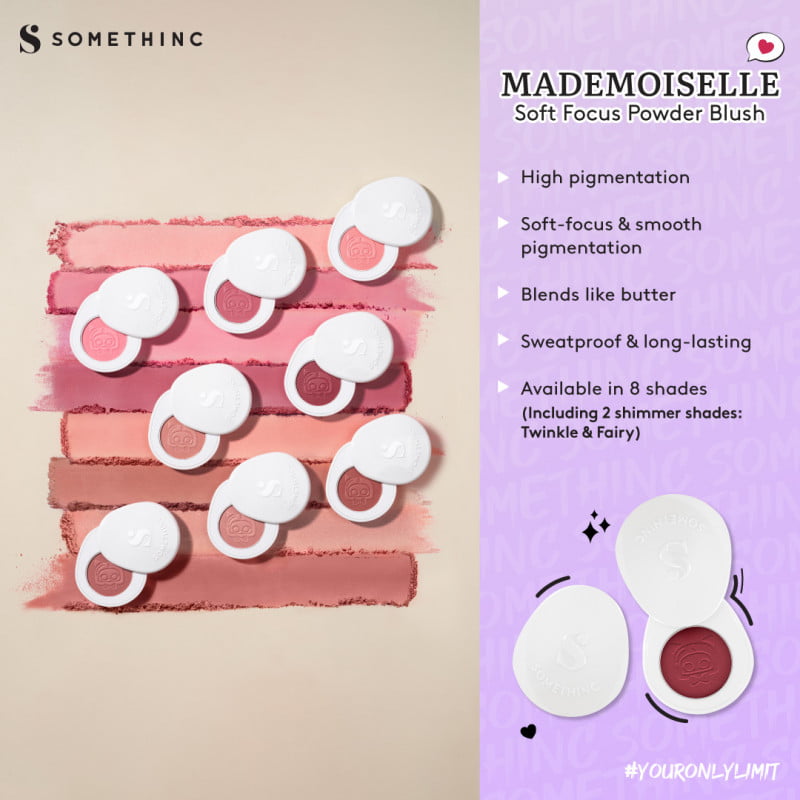 Indulge in the luxury of our Super Smooth Powder Blush, a captivating creation brimming with intense pigmentation and micro particles that conjure a delicate soft-focus blurring effect, ensuring a day-long, just-pinched radiance to your cheeks. With a captivating range of 8 shades spanning from velvety matte to dazzling shimmer, the application becomes a seamless glide, and the blend is as smooth as butter. Whether you're in the mood for sweetness or strength, enhance your charm with a playful splash of colour on your cheeks, Mademoiselle!
5.OMBRELLA Lip Totem Tint by Somethinc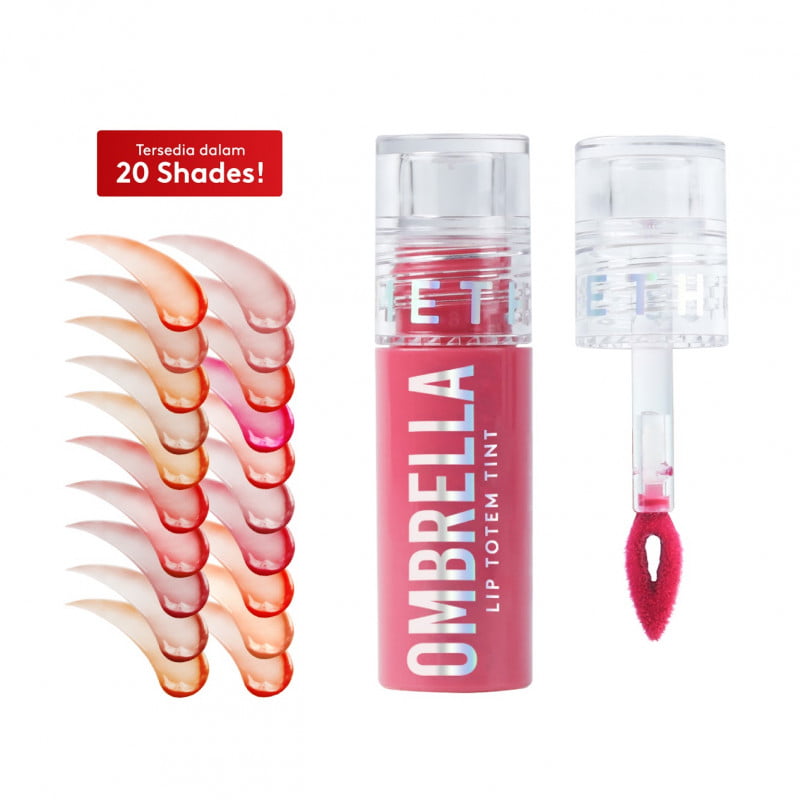 Elevate your lip game with Somethinc's Skincare Infused Liptint! Achieve the coveted K-Idol ombre lips effortlessly. This formula boasts long-lasting wear and a non-drying texture, allowing you to flaunt your lip tint all day sans concerns of dryness or unnatural marks. Offering instant coverage, even on darker lips, it provides intense pigmentation in just one swipe. Introducing the Somethinc Ombrella Lip Totem Tint, now presented in a stunning array of 20 shades. Unleash your lip potential with #YourOnlyLimit.
Take a Look at our Review of Somethinc's Products!

For more information, visit Somethinc's website:https://somethinc.com/