Embark on a Global Culinary Adventure with 'Pavilion Feast' at Pavilion KL
Pavilion Kuala Lumpur's 15th Anniversary Food Extravaganza
Pavilion KL has unveiled a spectacular gastronomic journey. This will tantalize your taste buds and warm your hearts. The 'Pavilion Feast' is here to take you on a global culinary adventure like no other, featuring an array of delectable dishes from around the world.
A Taste of the Middle East at Pavilion KL's Al Halabi
Love-Shaped Pizzas and Lamb Briyani Await
Firstly, Al Halabi, located on Level 7 of the Dining Loft, offers a delightful Middle Eastern dining experience. With seating arrangements suitable for intimate dates or large family gatherings. Al Halabi sets the perfect ambience for conversations to flow. As part of Pavilion Feast, diners can enjoy a secret menu item. A love-shaped pizza, adding a charming twist to their meal. Moreover, don't miss the Lamb Briyani. A signature dish that combines tender lamb, fluffy biryani rice, and a symphony of spices for an unforgettable dining experience.
Korean Delights at Oppadak at Pavilion KL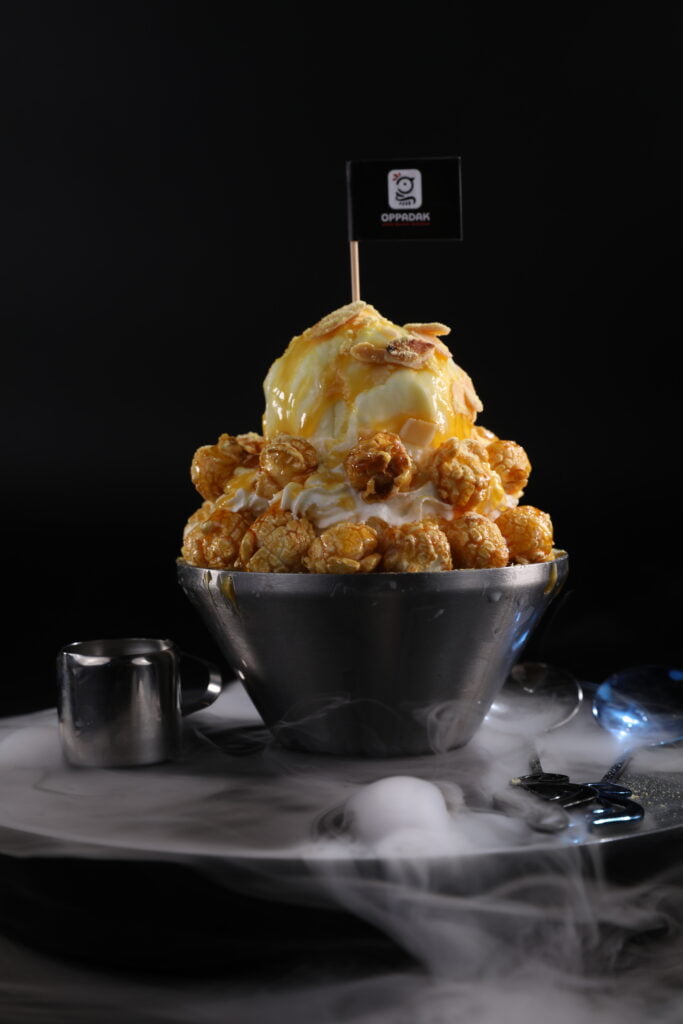 Popcorn-Inspired Culinary Adventures Await
If you're in the mood for healthier Korean cuisine, Oppadak on Level 7 of the Dining Loft is the place. Their new menu, created in collaboration with myEureka, introduces a range of delicious caramel popcorn-inspired dishes, including Caramel Popcorn Oven Baked Chicken, Caramel Popcorn Roasted Chicken, Caramel Popcorn French Fries, Caramel Popcorn Cheese Stick, and Caramel Popcorn Bingsu. Dive into a popcorn-inspired culinary journey that will satisfy your cravings and ignite your foodie adventure. Additionally, don't forget to try on a complimentary hanbok for a memorable photo and lasting memories!
Tea Connoisseur's Haven at Yu Yan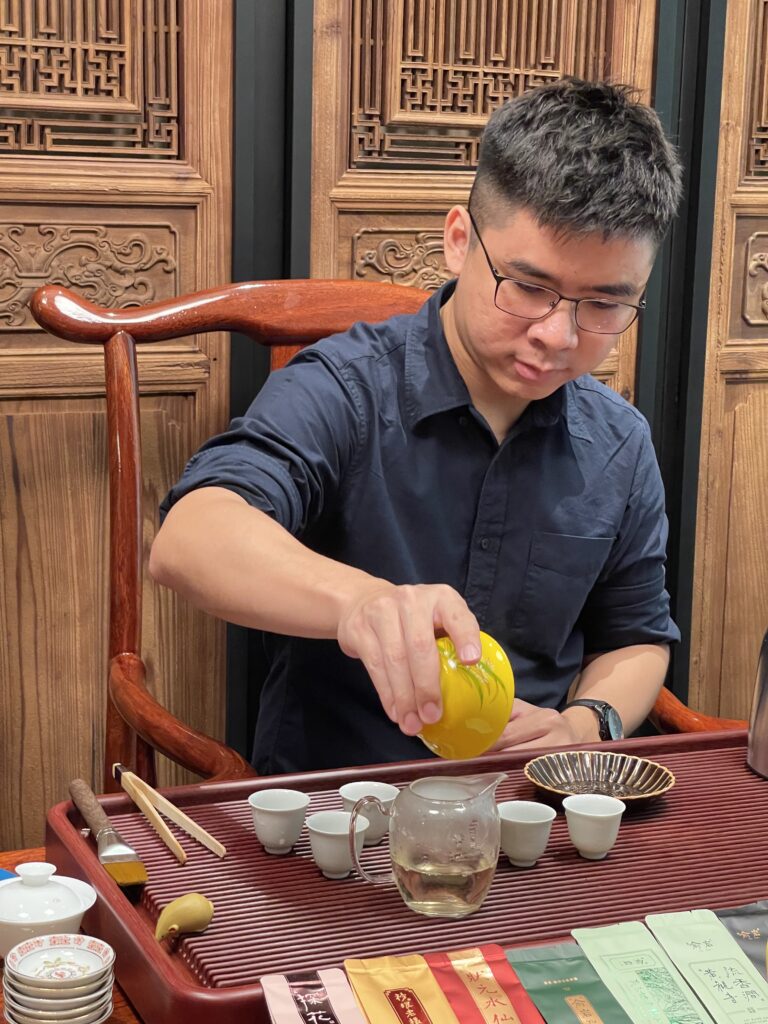 Explore Premium Teas with a Rich History
On Level 7 of Pavilion Elite, you'll find Pavilion KL's newest tea shop, Yu Yan, a classic tea haven from Gaosuban, China, with a history dating back to 1904. At Yu Yan, you can explore a selection of premium teas, including Wuyi Rock Tea, Jianyang White Tea, and TongMuGuan Black Tea. The shop also offers private tea preparation spaces for an exclusive and intimate tea-tasting experience, adding a personal touch to your tea exploration journey.
Thai Culinary Delights at Laem Charoen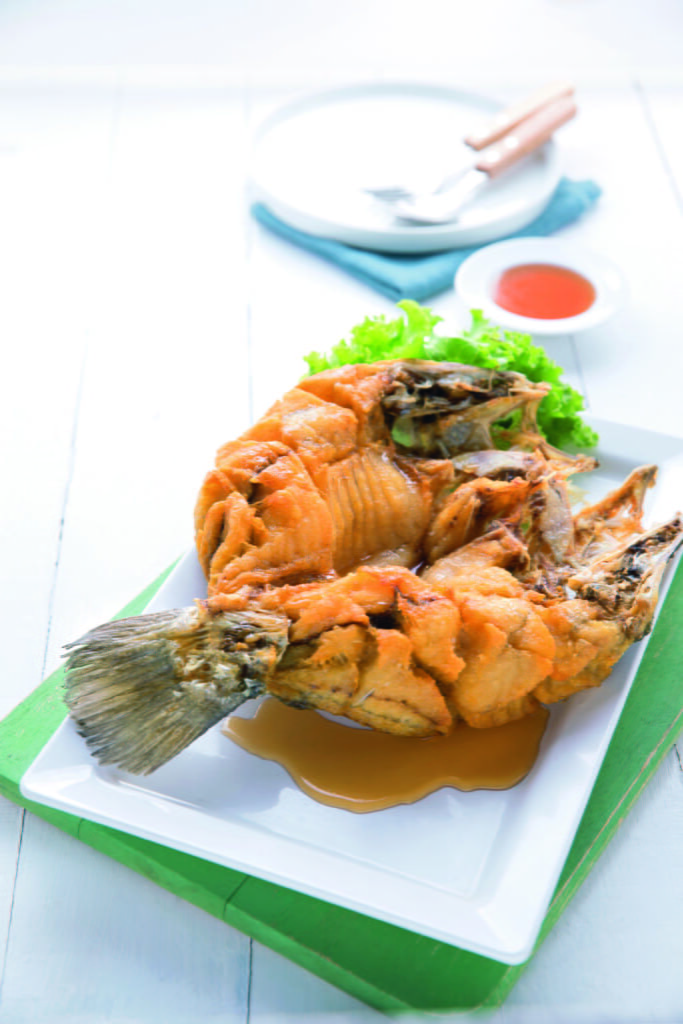 Exceptional Thai Dishes to Savor
Next, calling all Thai food lovers! Pavilion KL welcomes the first international outpost of Laem Charoen on Level 1 of the Gourmet Emporium. Indulge in exceptional Thai dishes like Deep-Fried Sea Bass With Fish Sauce, Steamed Mackerel Curry, Creamy Tom Yum Goong, and Pineapple Fried Rice. Besides, don't forget to try the chef-recommended Spicy Papaya Salad, a harmonious blend of sweetness, tanginess, and spiciness, perfect for sharing with loved ones.
Madam Croffle's Irresistible Croffles
Craft Your Croffle Masterpiece
Madam Croffle on Level 1 of the Gourmet Emporium offers a unique treat: croffles! Originating from Korea, Madam Croffle lets you become the curator of your croffle masterpiece, allowing you to choose your favorite toppings. Furthermore, don't miss the chance to taste their new Madam Crosand range, featuring three savory croffle sandwich flavors: Tuna Mayo, Spicy Tuna Mayo, and Egg Mayo. This delectable dish is perfect for breakfast or a tea-time snack.
Mooncake Galore at Pavilion Feast Mooncake Pop-Up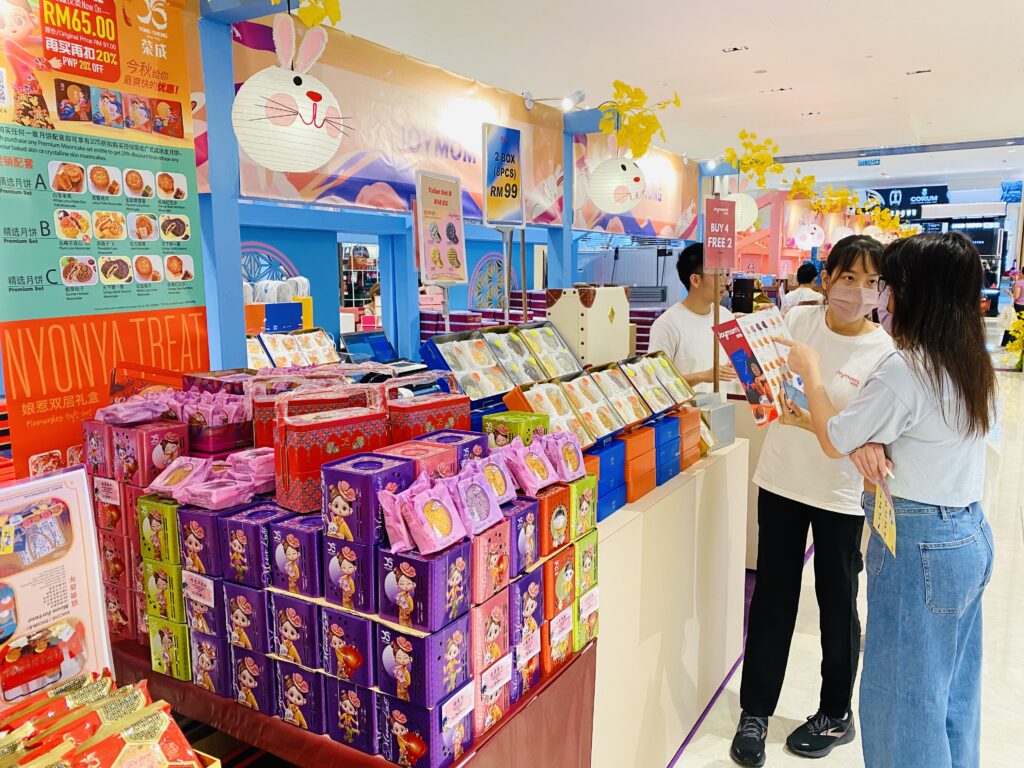 Explore a Variety of Mooncakes
Mooncake lovers, rejoice! The Pavilion Feast Mooncake Pop-Up on Level 3 offers a delightful range of mooncakes. From contemporary flavors like Musang King Durian to timeless classics like White Lotus with Yolk, there's something to suit every palate. With 25 different mooncake brands from 5-star hotels, iconic restaurants, renowned mooncake vendors, and tea brands, you're in for a mooncake extravaganza. Many of these options cater to halal diets, so everyone can join in the delicious celebrations.
Experience Culinary Excellence at Pavilion KL
For More Information and Reservations
For dining recommendations and more details about 'Pavilion Feast,' you can contact Pavilion Kuala Lumpur's VIP Dining Concierge at 03 2118-8835, visit the website, or stay updated through Pavilion Kuala Lumpur's mobile app, Facebook page, or Instagram account. Get ready to embark on a world-class culinary journey at Pavilion KL!
Text by Ika Akisya
Read more