TUMI, the seasoned voyager's go-to, is on a mission to redefine travel sophistication. In its Fall 2023 Essentially Beautiful campaign, the brand reveals the Alpha X and Alpha Hybrid collections, spotlighting luggage that seamlessly blends design and performance.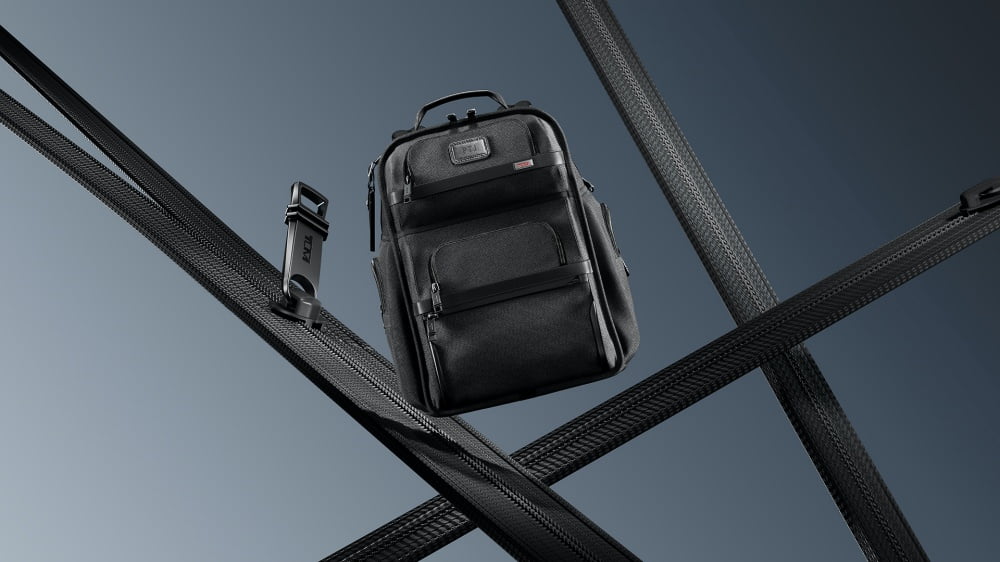 Crafting Beauty with Purpose
Celebrates TUMI's Alpha collections for The Essentially Beautiful campaign, showcasing meticulous craftsmanship with over 600 global patents. Alpha X and Alpha Hybrid go beyond bags, embodying art and superior performance.
Re-establishing TUMI's Identity
This latest iteration of the Essentially Beautiful campaign is more than just a marketing move. It's a deliberate effort to re-establish TUMI's brand DNA. By redirecting the spotlight to one of its most cherished collections, TUMI aims to highlight the essence of its product innovations, the quality of materials used, and the uniqueness of its patented designs.
Victor Sanz, TUMI's Creative Director, emphasized the brand's commitment to excellence, stating, "The Alpha X collection not only serves as a testament to our unwavering dedication to precision and detail but also exemplifies our tireless quest for enduring quality and longevity."
Tumi Alpha X: A Symphony of Strength and Style
Launching this Fall, the Alpha X collection emerges as TUMI's strongest softside collection to date. Crafted with PX6, a fabric boasting a rare combination of high strength and thermal stability, Alpha X doesn't just promise durability; it guarantees a companion that withstands the test of time. The mixed hard and soft side exterior, complemented by gunmetal hardware, adds a touch of sophistication to resilience.
Alpha Hybrid: Where Innovation Meets Travel
The Alpha Hybrid collection, with its X-Brace 45® handle, an aircraft-grade aluminium telescoping system, is designed to tackle every twist and turn of travel. The dual recess wheels promise smooth journeys. Alpha Hybrid combines tough hardside designs with innovative softside tailoring for an ultimate lightweight travel experience.
TEGRA-LITE® and Tegris®: Unveiling the Powerhouses
The Essentially Beautiful campaign doesn't stop with Alpha. It casts a spotlight on TUMI's TEGRA-LITE® collection, showcasing the revolutionary Tegris® material. A material offering not just strength but a promise of high performance. This collection is a testament to TUMI's commitment to pushing the boundaries of what travel gear can achieve.
TUMI's New Concept Store TUMI's Pavilion Damansara Heights Mall Store Opening
Brace yourselves for a new era of sophistication as TUMI proudly announces the upcoming opening of its latest store at Pavilion Damansara Heights Mall, Level 2, set to grace the cityscape in mid-October.
TUMI's Pavilion Damansara Heights Mall store – an expansion that goes beyond bricks and mortar, embracing the spirit of luxury travel. Stay tuned for an experience that transcends expectations and sets a new standard for sophistication.
Store Details:
Pavilion Damansara Heights Mall,
Level 2,
Mid-October Opening
Embark on the Journey: Tumi Alpha Collection Available Now
As the Essentially Beautiful campaign takes center stage, TUMI's Alpha Collection stands ready for exploration. Available now via TUMI website, these pieces are not just bags; they're invitations to embark on a journey where sophistication meets endurance.
For those seeking the latest updates and exclusive insights into TUMI's world, keep pace with them on Instagram and Facebook.
Written by Joe Jerimi
You Might Like