Text by Ika Akisya
The DoubleTree by Hilton Putrajaya Lakeside announces the conclusion of its renovations and the introduction of "The Malaysian Experience." This significant achievement reinforces the property's status as the ideal location for experiencing Malaysia's rich cultural diversity.
Discover What's New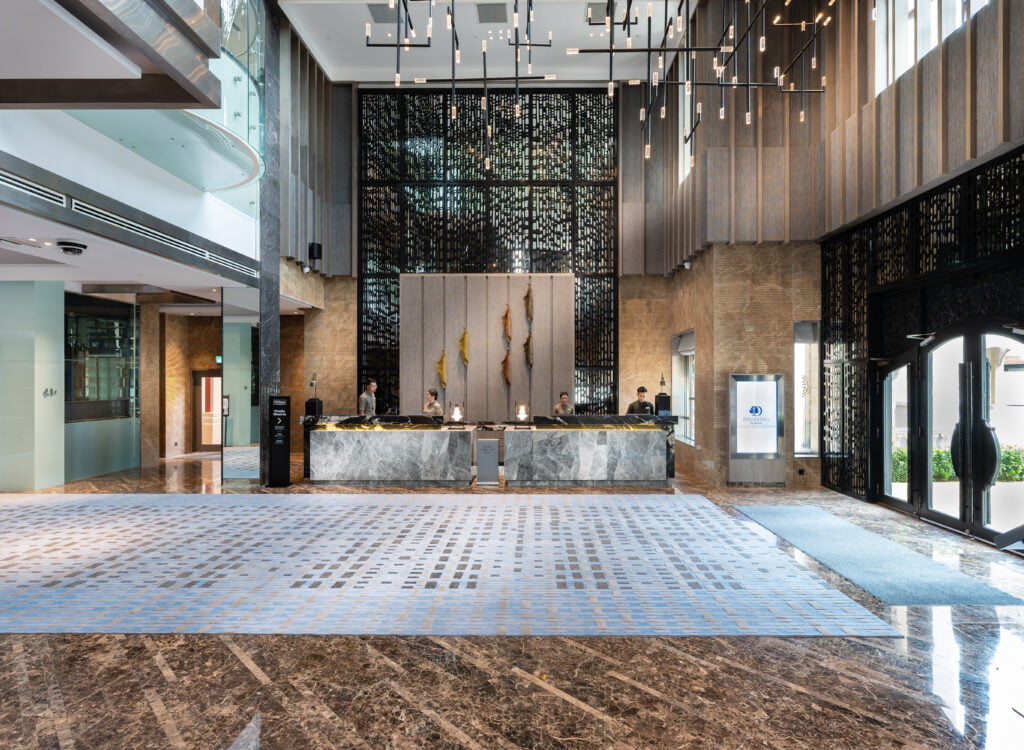 The DoubleTree by Hilton Putrajaya Lakeside takes guests on an enchanted tour through the heart of Malaysian culture and features a fascinating architectural fusion of Malaysia's diverse cultures. Visitors may thoroughly immerse themselves in the culture of the nation thanks to the extensive selection of local cuisine on offer and the children's activities that are focused on Malaysia. The property's appeal has recently been further enhanced by the addition of the DoubleTree Studio Residency, which is excellent for those seeking an authentic Malaysian experience.
"DoubleTree by Hilton Putrajaya Lakeside is committed to giving visitors a comprehensive and genuine understanding of Malaysian culture and identity. The lodging displays the four main wings, which stand for components from Borneo, China, Malay, and India. According to Jamie Mead, Senior Director of Operations – South East Asia. "We have added distinctive features associated with five main focus areas. Including Culture, Food, Family, MICE, and Wellness, to further enhance our guests' stays and achieve our aim.
The Malaysian Experience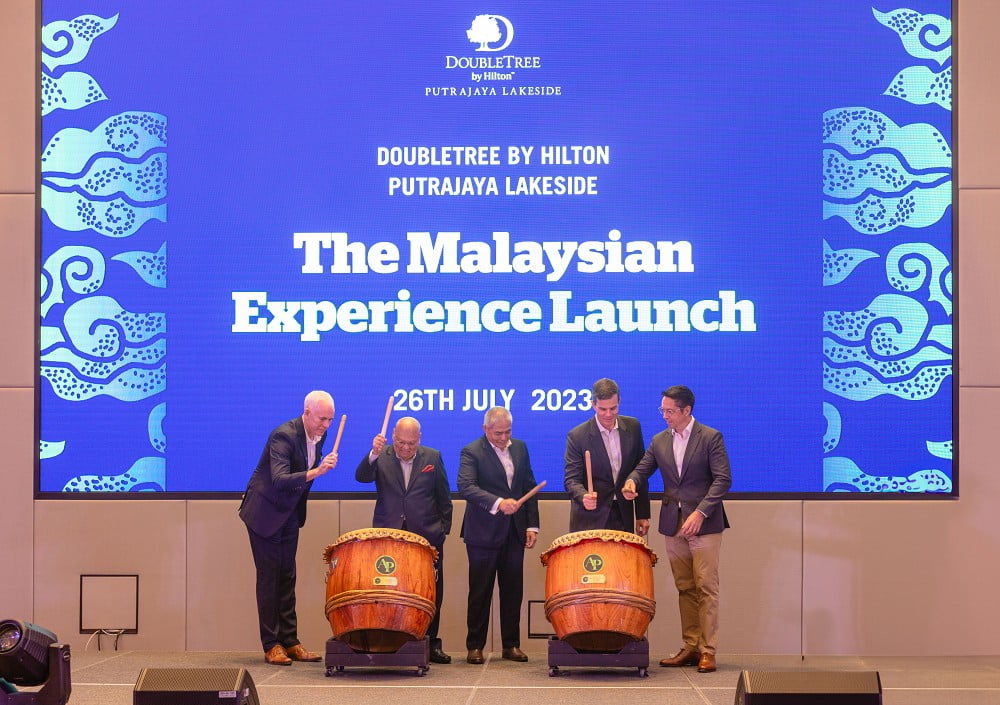 The official launch of 'The Malaysian Experience' of DoubleTree by Hilton Putrajaya Lakeside by (Left to Right) Ian Barrow, General Manager of DoubleTree by Hilton Putrajaya Lakeside; Dato' Kamil Khalid Ariff, Chairman of Putrajaya Holdings; Datuk Md Shah Mahmood, Group CEO of KLCC Holdings;Jamie Mead, Senior Director of Operations – South East Asia; Daniel Alcaraz, Area General Manager
The Family Deluxe accommodation and King 2 Bedroom Suite were carefully created for those travelling in bigger groups. A new addition to the 14 newly introduced contemporary room categories. The King 2 Bedroom Suite has a large living area, pantry, and two bedrooms, whilst the Family Deluxe room has a separate living and eating area.
Makan Kitchen
Makan Kitchen offers a wide variety of Malaysian and other cuisines, so foodies are in for a treat there. Malay, Chinese, Indian, Iban, and Peranakan cuisines will tempt the taste buds as guests delight in dishes that honour true local flavours. The resort's lobby lounge, THE KOFFEE, also offers a comfortable setting to unwind with freshly prepared coffee and delectable pastries, ideal for meeting up with friends or reading a nice book.
The newly opened Games Room, which has board games, foosball, and table tennis amenities, will give families the chance to make enduring memories together. Children may have a lot of fun at the Splash Pool, which is divided into areas for kids of different ages, while traditional games like Hopscotch, Congkak, and Ketinting give more ways to pass the time. Fitness buffs can also take advantage of the hotel's wellness package, which includes a yoga mat, calming room mist sprays, and other items, as well as the fully-stocked gym.
The DoubleTree Studio Residency, featuring three exceptional emerging contemporary artists from Segaris Art Centre, Fadzril Fakaruddin, Haziq Syawal, and Syahmi Jamaluddin, has also been launched by DoubleTree by Hilton Putrajaya Lakeside in honor of Malaysia's rich cultural heritage. The DoubleTree by Hilton Putrajaya Lakeside's Seni Weekend, which starts on August 12th 2023, will exhibit their artwork.
Supporting Malaysian artists in presenting their nation's cultural heritage is the main goal of this collaboration. Three artists were chosen to take part in a 4-month studio residence at DoubleTree by Hilton Putrajaya Lakeside after an open call by Segaris Art Centre. Visit their official website for further details on bookings and to find out more about the next Seni Weekend.
Latest Posts