Text by Auni Nahwah
Standing proudly as Malaysia's premier city hotel, EQ Kuala Lumpur offers refined extravagance and unmatched hospitality. With recent accolades from Travel + Leisure's World's Best Awards 2023, EQ's exceptional prowess shines brighter than ever before.
A Triumph of Excellence: EQ's Winning Streaks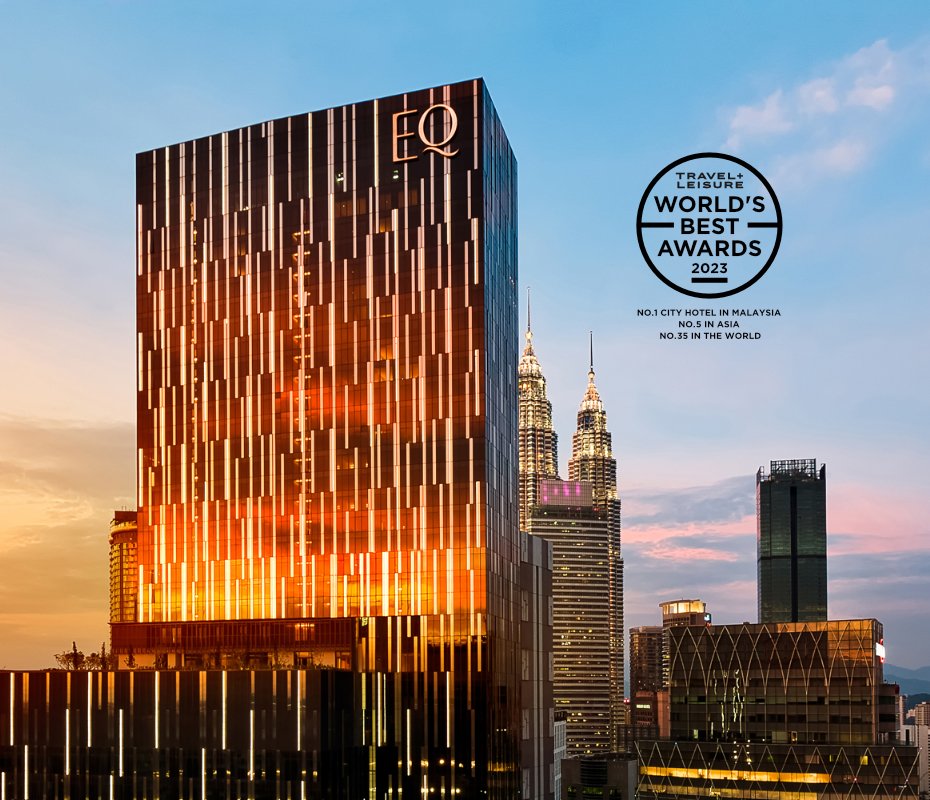 EQ Kuala Lumpur has long been an iconic hotel in the city. Earlier this year, EQ managed to celebrate its victory at the Travel + Leisure Luxury Awards Asia Pacific 2023. The iconic hotel was crowned the Number One City Hotel in Malaysia, and secured the 35th spot at the World's Best Awards 2023.
Luxury Redefined: EQ Kuala Lumpur's Enchanting Offerings
Undoubtedly, EQ's allure reverberates globally. At 35th place in Travel + Leisure's 100 Favorite Hotels 2023, EQ solidifies its status as an international icon of excellence. EQ's General Manager Gerard Walker, takes pride, in highlighting lavish, authentically Malaysian hospitality in this recognized achievement.
Step into EQ's world of grandeur, where every detail is a brushstroke on the canvas of luxury. Nestled within Kuala Lumpur's vibrant heart, EQ's prime location sets the stage for an extraordinary experience. Beyond its strategic location, EQ boasts spacious guestrooms. As well as an environmentally conscious architectural marvel, and a culinary voyage spanning local delicacies to international gourmet delights.
Dazzling Nights at EQ: A Tapestry of Nocturnal Charm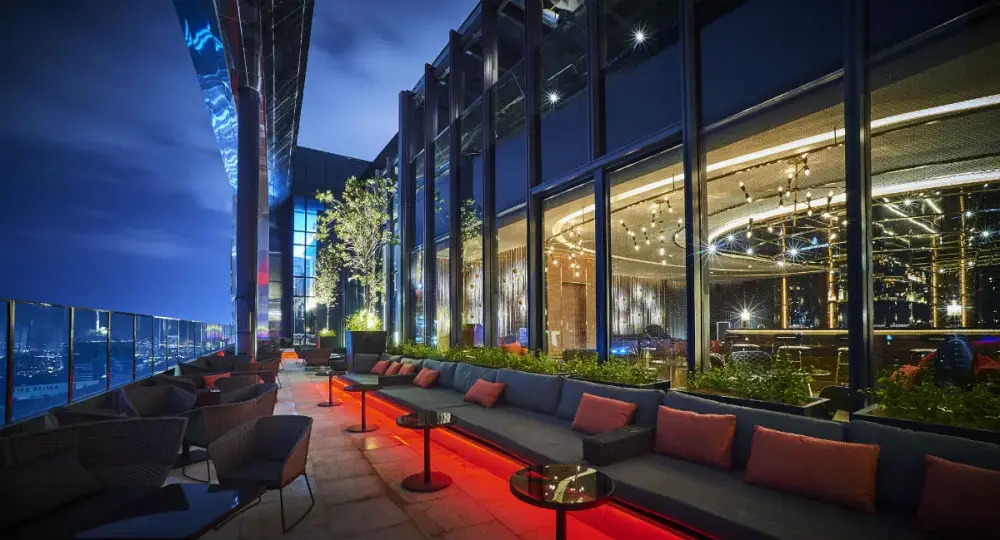 As the sun dips below the horizon, EQ Kuala Lumpur transforms into a realm of relaxation and vibrant nightlife. Indulge in an array of chill-out sanctuaries and alfresco venues that infuse Kuala Lumpur's evenings with an irresistible charm.
Unveiling EQ's Legacy: A Glimpse into Green Excellence
Experience EQ Kuala Lumpur's commitment to sustainability and excellence as a Green Building Index Gold-rated establishment. Explore this legacy and more on EQ's official website.
Embark on a journey that celebrates five decades of warm Malaysian hospitality, inviting you to indulge in a tapestry of luxury, culture, and exceptional service.
You Might Like