A Dazzling Comeback with Lazada
Malaysia's Biggest Beauty Event with over 150 local and International Beauty Brands is set to take place this weekend on the 18th-19th of November 2023 at Mid Valley Exhibition Centre, Hall 1.
Are you ready for the Biggest Beauty Event of the Year?
Kuala Lumpur is buzzing with excitement as the Kuala Lumpur International Beauty Week (KLIBW) prepares for its grand second edition, partnered with LazBeauty by Lazada. This glamorous event, scheduled for November 18th and 19th at the Mid Valley Exhibition Centre Hall 1, promises to be a beauty enthusiast's dream come true. Over 150 local and international beauty brands will gather under one roof, transforming the venue into a destination of beauty and style.
Lazada: Revolutionizing Beauty Shopping
Lazada, Southeast Asia's trailblazer in e-commerce, is set to take KLIBW by storm with its innovative O2O (offline to online) engagement. The LazBeauty channel on the Lazada app is a treasure trove of beauty products and features like My Beauty Profile, Virtual Try-On, and Skin Test Technology. Shop at LazBeauty, and you're in for a treat – fast lane access at KLIBW, exclusive gifts, and a chance to dive into a world of beauty samples!
The Beauty Stage: Where Stars Align
"The Beauty Stage" is the heart of KLIBW, where beauty icons like Marion Caunter and Amber Chia share their secrets. Explore innovative makeup techniques with Artisan Professionel, master the art of brows with Sarra Brows, and delve into skincare wisdom from RC Clinic. The stage is set for interactive sessions, tutorials, and a chance to win premium beauty products through daily lucky draws. For the full line-up at the beauty stage chick here.
Unwind at The Beauty Lounge
Take a breather at "The Beauty Lounge," a serene oasis amidst the beauty buzz. Sip on refreshments, witness exclusive product launches, and rub shoulders with celebrities and influencers. This lounge isn't just about relaxation; it's an opportunity to gain insights from live interviews and product demos by industry experts.
Snap and Share: The Instagram Experience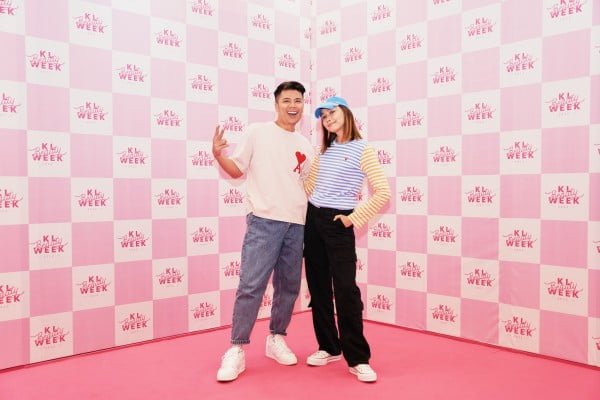 KLIBW isn't just a feast for the beauty-savvy; it's a paradise for Instagram lovers too. With four Instagram-worthy photo booths, attendees can snap, share, and shine online. The Beauty Passport initiative adds an interactive twist – collect stamps, take part in contests, and immerse in the vibrant beauty community.
Beauty Passport: Your Ticket to Exclusive Experiences
The first 500 visitors each day will receive a Beauty Passport, a gateway to exploring over 40 participating Beauty Booths. Collect stamps, sample the latest products, and try your luck at the claw machine for exciting prizes. Don't forget to grab one of the 4000 daily Beauty Goodie Bags and stay updated on giveaways through KLIBW's social media.
Showcasing Talent: The Makeup Contest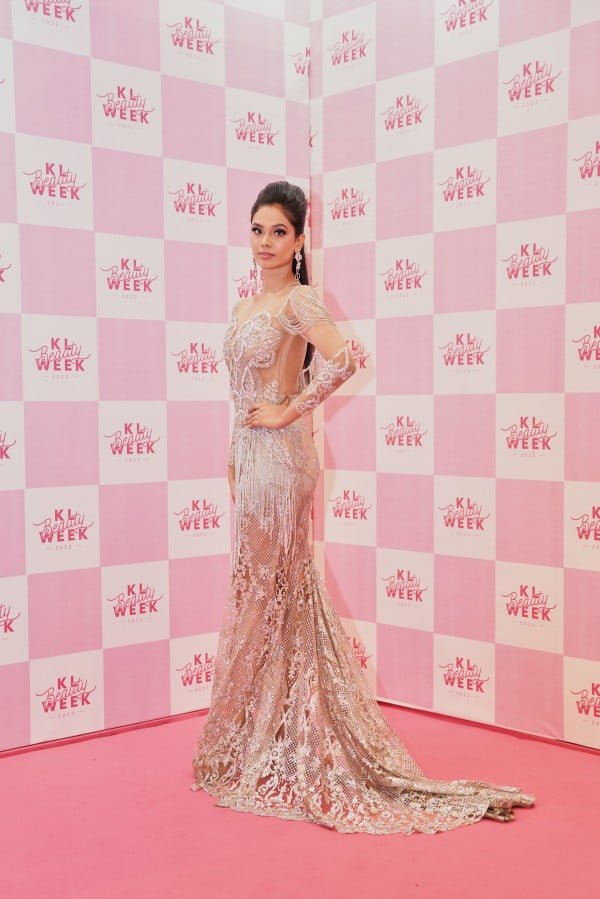 The KLIBW Makeup Contest is a platform for emerging makeup artists to shine. Sponsored by Artisan Professionel and Luxe by Yanzi, the contest is a battleground for creativity and skill. The top three winners will bask in glory, taking home cash prizes, trophies, and a bounty of beauty hampers. The judges for this year's makeup competition includes Gillan Hung, Celebrity makeup artist Najeeb Azami
The Ultimate Beauty Destination
With product sponsors like Artisan Professionel, Amiro, Luxe by Yanzi, Youvit, and Mecredi, KLIBW 2023 is set to be an unforgettable beauty extravaganza. Whether you're a beauty aficionado, an Instagram enthusiast, or someone eager to explore the latest in beauty, KLIBW is the event you don't want to miss. Mark your calendars and get ready to be a part of this beauty revolution!
Tickets for KL International Beauty Week 2023 are available for free admission. Attendees are encouraged to pre-register for access to avoid long queues via Eventbrite. Walk-ins are also welcome, with registration counters available on-site
Exclusive fast track access to KL International Beauty Week 2023 is also available for the members ofLazBeauty Club . Attendees can simply show their LazBeauty Club membership via the Lazada app to enjoy fast track entry into KLIBW 2023.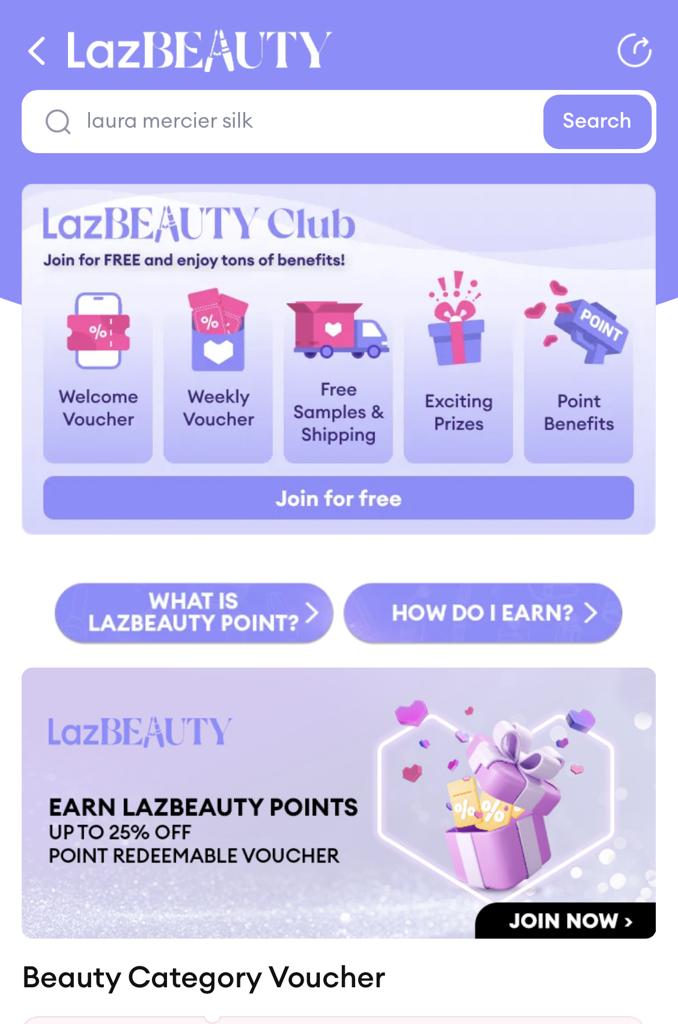 The event boasts an impressive lineup of 150 Beauty exhibitors, including renowned names such as MIKASERIES, The Hair TRIC & Lashility Academy, Emina, Wardah, ALLIE, Kate Tokyo, AXIS-Y, Somethinc, SKINFOOD, Whitelab, Mare by Marion Caunter, AMIRO, Hada Labo, L'Oréal Paris, Garnier, You Beauty, Lavojoy, Biotherm, Clef Skincare, Beauty of Joseon, Hernation, Handmade Heroes, Paula's Choice, The Body Shop, The Colorist Malaysia, Cosmoderm, Laifen, Young and Glow, Cellvia, Artisan Professionnel, Mercredi, LG, Dancoly, EE Clinic, RC Skin Labs, LUMI, Nature's Palette, BSKIN, Natura, FingerBook Nail, Wonder Potion, Chriszen and Kyut Skin. For daily updates on participating brands, attendees are encouraged to visit KLIBW's Instagram page.
KL International Beauty Week 2023 is more than just an event; it is your ultimate beauty playground. Join us on November 18th and 19th, 2023, at MVEC Hall 1, and join the beauty revolution. Embrace your unique beauty journey and discover the latest trends and products in the beauty world.
For more details on the KL International Beauty Week (KLIBW) 2023, visit their website here and follow @KLBeautyWeek on the social platforms, and scan the QR code below to sign-up as a member of LazBeauty Club to enjoy more benefits, exciting giveaways and fast lane entry into KLIBW 2023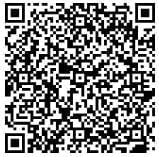 Kuala Lumpur International Beauty Week, is more than just a beauty convention—it's a celebration of beauty, innovation, and community. Whether you're there to discover the latest trends, meet your favourite beauty influencers, or simply bask in the world of cosmetics and skincare, KLIBW 2023 is set to leave an indelible mark on your beauty journey. With its blend of interactive experiences, expert insights, and endless opportunities to explore and connect, KLIBW is not just an event—it's a milestone in the beauty calendar. So, mark your diaries, grab your friends, and get ready to immerse yourself in the dazzling world of beauty and glamour. KLIBW 2023 awaits you!
You Might Like