From September 8th to 17th, 2023, Grand Prix Season Singapore (GPSS) returns with a dynamic lineup of precinct parties and race-themed experiences. GPSS, now in its 14th edition, perfectly complements the Formula 1 Singapore Airlines Singapore Grand Prix 2023, inviting both locals and visitors to explore Singapore's rich offerings
Lighting Up Orchard Road: An Immersive Experience
Orchard Road presents "Revolutions: The GPSS Immersive Experience," a high-tech show by local artist Brandon Tay celebrating Singapore's vibrancy. Shoppers can explore Orchard Pit Shops: GPSS Lifestyle Bazaar, featuring over 24 stalls with local artisanal products, food, music, and art. Limited-edition GPSS merchandise awaits at Design Orchard.
Clarke Quay Unleashed: Dive into a World of Day-to-Night Entertainment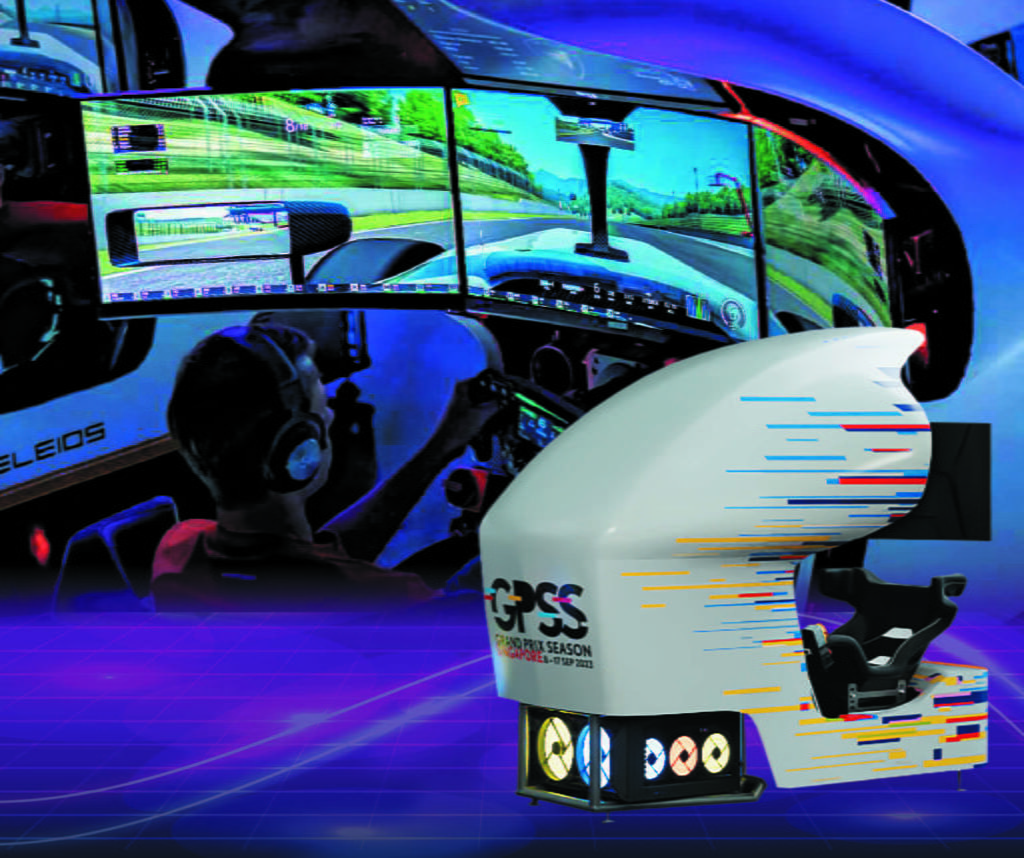 Clarke Quay transforms with day-to-night entertainment. CQ Street Market offers retail pop-up stalls, and GPSS Fitness Fest feat. Les Mills combines fitness with music and innovation. Motorsport fans and gamers can engage in the Teleios Race Sims Grand Slam, and music lovers can attend the Music Matters Live festival.
Kampong Gelam Kaleidoscope: Culturally Singapore and Culinary Delights
Kampong Gelam showcases tradition and modernity with Culturally Singapore, featuring multi-cultural performances. The GPSS Food Park serves diverse cuisines, while Hot-Pit Stop: Grills & BBQ satisfies with smoky flavors. Singapore Stories: Miniatures of the Past by artist Wilfred Cheah adds an artistic touch. Haji Lane Blockbuster keeps the night alive with music.
Sentosa's Island Escapade: Exclusive Experiences and Culinary Delights
Sentosa beckons with island-exclusive experiences. Siloso Beach hosts the Siloso Beachwalk Bazaar, a captivating mix of dining and shopping, complete with roving acts. Savor Singapore's iconic culinary delights at the GPSS Beach Feastable. Witness the elegance of vintage and classic cars at "Timeless Rides: An Era of Vintage & Classic Cars."
Additional Highlights:
"A Project of Art in the Night Race" features a recycled art exhibition at The Arts House.
The exclusive Amber Lounge afterparty returns with live performances and F1 drivers.
Foodies can enjoy brunch and race-themed specials at eight unique establishments.
"Merli-Go-Round: Singapore Grand Prix 2023" offers a virtual event via the VisitSingapore mobile app, along with interactive activities at Singapore Visitor Centres (SVCs).
GPSS 2023, spanning ten thrilling days, offers a diverse range of experiences, from art and music to food and motorsports. Don't miss this opportunity to immerse yourself in the excitement of Singapore's Grand Prix Season! Click here for the full listing of GPSS offerings.
Text by Auni Nahwah