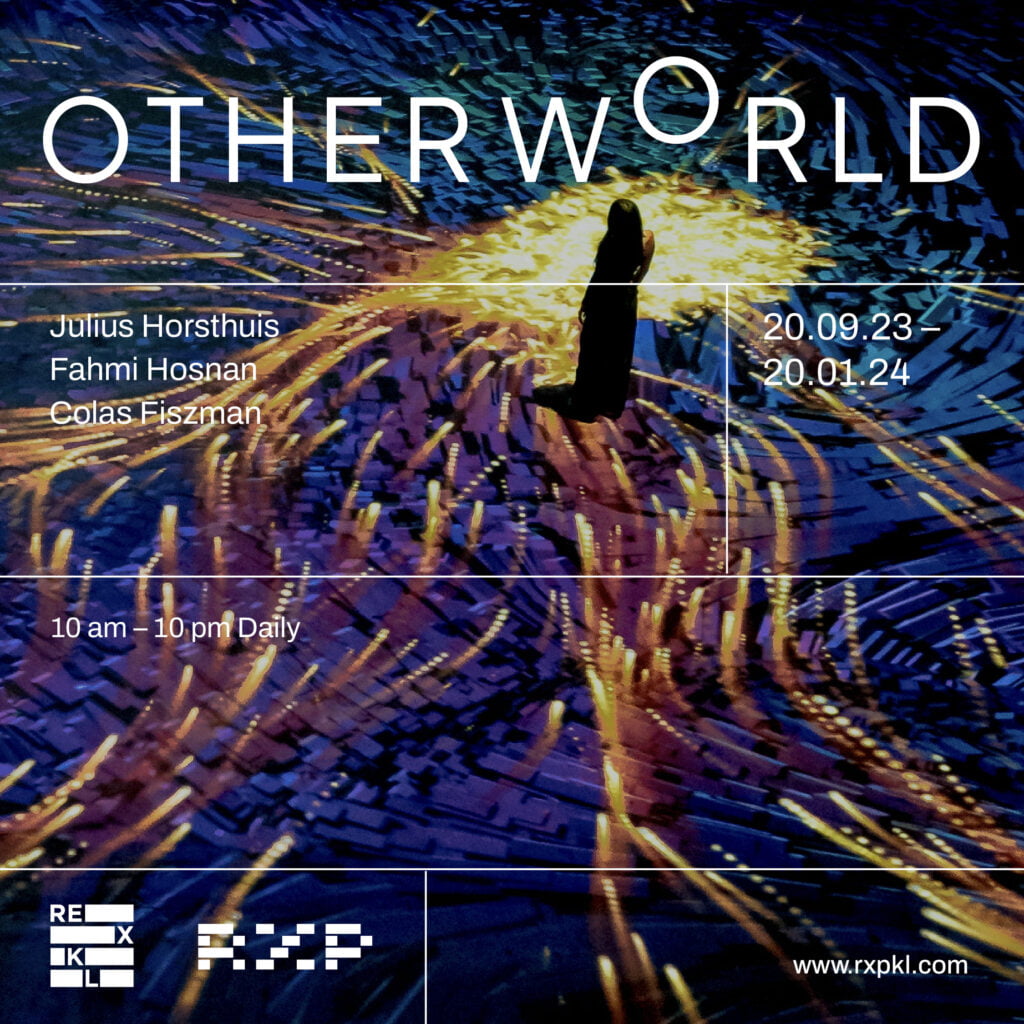 REXPERIENCE; inaugural exhibit "Other World" will be open to the public daily from 10 am to 10 pm starting 20 September 2023 at REXKL.
Unveiling REXPERIENCE: Kuala Lumpur's Magical New Art Place, REXKL
Get ready for something amazing! A new kind of art place is open in downtown Kuala Lumpur. It's called REXPERIENCE (RXP.KL), and it's not your average art gallery. The unique venue used to house an iconic cinema, and now it's transformed into a magical art space.
Discover "Other World": Where Imagination Meets Art
First and foremost, RXP.KL aspires to redefine the concept of an art space. They aim to pique the interest of all individuals, regardless of age, and ignite a curiosity about art and culture. Sébastien Jurkowski, the visionary behind RXP.KL, is committed to leveraging innovative technology to infuse excitement and allure into the world of art.
Now, let's find out what "Other World" has in store for us
A Journey Beyond Boundaries: "Other World"
In simple terms, RXP.KL's first big art show, "Other World," is going to be really different from what you might expect. It's like going on an adventure through space, nature, cities, and other cool places using art and technology.
"Annihilation": In this part, you'll see how dance, technology, and music come together to tell a cool story. It's about how people and technology are connected, and it's pretty amazing.
"Foreign Nature": In this section, you'll explore cool patterns in nature that look like magic. It's like discovering a secret code that makes the world beautiful and strange.
"Yume": Here, you'll see old art in a new way. They use projectors and moving pictures to bring old art to life, and it feels like a time machine that takes you back in time.
To make it even more exciting, there are breaks where you can take to analyse what you've seen and feel more connected to the art. It's like taking a breather in between all the excitement.
REXKL's Big Idea: Making History Fun for Today
In a pursuit of the extraordinary, RXP.KL is led by individuals desiring to make a remarkable difference. An old cinema, brimming with past splendour, is transformed into a vibrant hub where art and culture are celebrated, learned, and enjoyed. Envisaged by the minds behind RXP.KL, the space infuses new life and vibrancy into its historic walls, echoing the fresh and exhilarating spirit of artistic exploration and cultural appreciation.
So, get your calendar and circle 20 September 2023 to 20 January 2024. You can visit REXPERIENCE any day between 10 in the morning and 10 at night. Don't miss out on this adventure into the world of art and creativity. In short, REXPERIENCE is not just an art place; it's a journey into the world of art and fun for everyone.
Make sure you don't miss this chance to be part of Kuala Lumpur's art-filled adventure!
Purchase your tickets now at www.rxpkl.com
Text by Ika Akisya
You might like