Text by Ika Akisya
TUMI, the globally recognized travel and lifestyle brand, launches its eagerly awaited Fall 2023 campaign, titled "Essentially Beautiful." This campaign showcases the essence of TUMI's products and features the return of TUMI Crew members, including Lando Norris, Son Heung-min, and Reneé Rapp. The campaign embodies the belief that true beauty resides in meticulous craftsmanship.
Unveiling the Essence of TUMI
The campaign unfolds in two parts, aiming to reveal the underlying beauty of TUMI's creations. Through captivating short videos, narrated by returning TUMI Crew members, the campaign offers a deeper understanding of the brand's dedication to detail and excellence.
Precision and Performance
The first part centres on the theme of precision engineering. Norris and Heung-min exemplify how meticulous craftsmanship enhances their performance. These videos, filmed by Georgia Hudson, emphasize the seamless mobility of TUMI's iconic 19 Degree Aluminum collection.
Elevating Sustainability and Style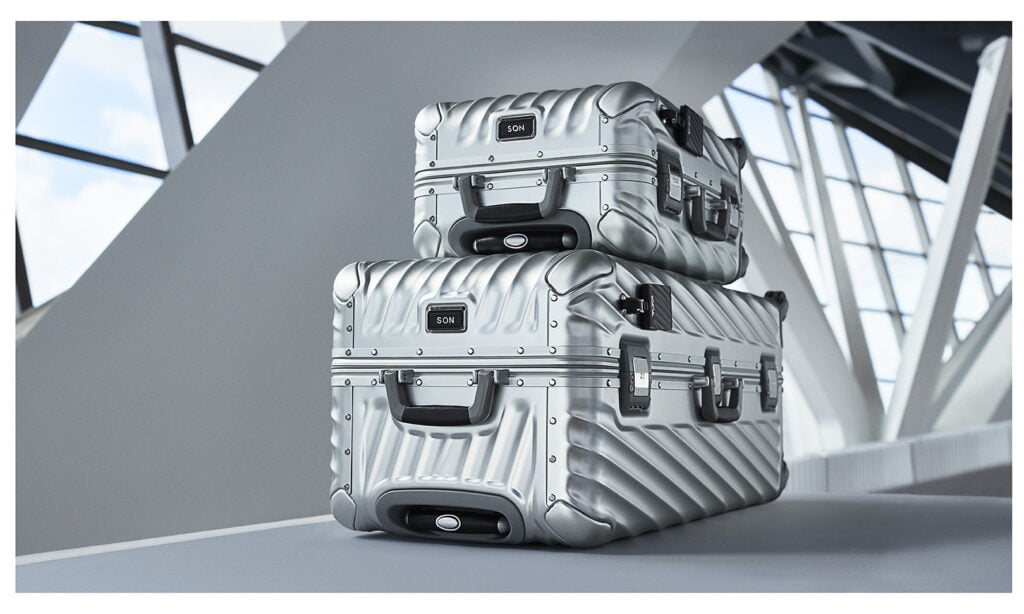 In campaign stills by Richard Phibbs, TUMI's commitment to sustainability shines. The 19 Degree collection's carry-ons, extended trip packing cases, and wheeled briefs are expertly crafted from post-industrial recycled polycarbonate and lined with post-consumer rPET. The collection introduces vibrant new colours and textures, including red, hunter green, blush, and deep plum.
Capturing Effortless Elegance
Launched on August 16th, the second part shifts the focus to TUMI's new women's Georgica collection. Reneé Rapp takes the spotlight in video vignettes that capture the collection's graceful essence. With minimalist styles crafted from natural grain pebbled or smooth leather, the Georgica collection seamlessly merges elegance and modernity.
Victor Sanz, TUMI's Creative Director, underlines the campaign's focus on revealing beauty in overlooked elements. "Essentially Beautiful" showcases moments that effortlessly combine technical expertise with aesthetics.
Experience Essential Beauty
Stay engaged with @TumiTravel for campaign updates. The Fall collections, including Georgica and the updated TUMI 19 Degree collection, will be available globally at TUMI stores and TUMI.com, inviting enthusiasts to embrace the essence of "Essentially Beautiful."
You Might Like