We recently had the delightful experience of exploring Aloft Langkawi Pantai Tengah, a vibrant and trendy tropical hotel conveniently situated just a stone's throw away from the beach. The enchanting allure of this hotel lies in its ceaseless energy, providing a buffet of exciting activities designed to engage both friends and family alike.
Nestled within the hotel's cozy lobby, the W XYZ Bar serves a dual function, transforming into a lively lounge where friends can gather for a playful round of snooker, an intense game of Jenga, or engage in numerous other enticing board games. The atmosphere is further enlivened with the bar's exquisite selection of cocktails and mocktails, crafted with precision by their skilled mixologists.
Completing the Aloft experience is the pool deck – a haven for the senses. Here, the hotel offers a tantalizing invitation to engage in a leisurely swim or lounge by the poolside, savouring light bites and exotic cocktails from the bar. What's most captivating is the deck's vantage point, from where you can witness the breathtaking spectacle of the sun setting over the ocean. This sight, with the sky painted in fiery hues and reflecting off the vast, unbroken expanse of the ocean, promises to be an unforgettable memory.
Style Meets Comfort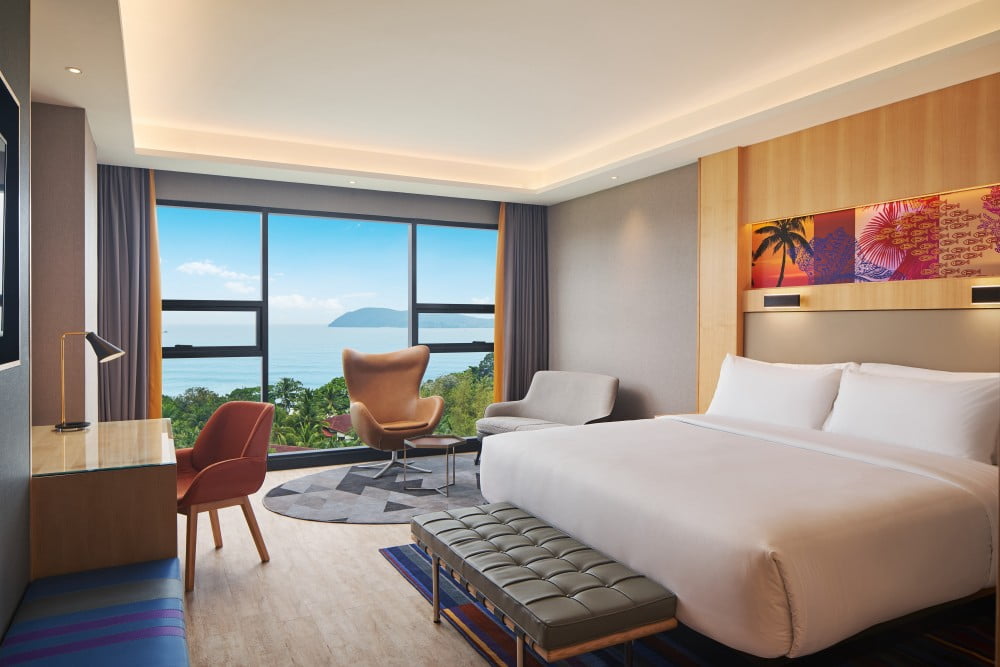 Each room at Aloft Langkawi Pantai Tengah boasts a unique blend of contemporary design and comfort, an environment that radiates sophistication while maintaining its playful charm. Guests can immerse themselves in the plush bedding, sleek furnishings, and awe-inspiring views of either the verdant landscapes or the captivating azure sea, depending on their preference.
For those travelling with children, the hotel promises to transform the mundane into the magical with their Camp@Aloft setup, where rooms morph into a fun-filled camping paradise complete with tents, comfortable air mattresses and an array of enticing toys.
Immersive Adventures and Traditional Experiences
Aloft Langkawi Pantai Tengah doesn't just stop at stylish accommodations. They've masterfully curated a roster of family-friendly activities designed to entertain every member of the family. These range from interactive classes where kids can master the art of mocktail-making, towel folding, pizza making, cupcake decorating and creating batik and henna art. Also included are traditional games that weave in local culture to create a rich tapestry of experiences.
Energise, Recharge, and Socialise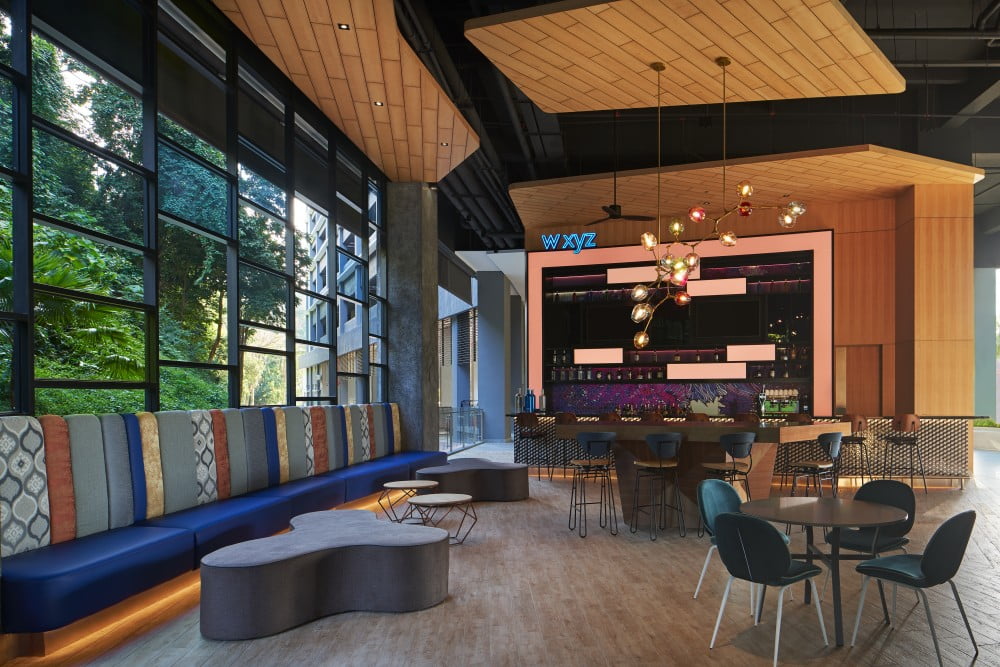 Guests are invited to energise their day with a refreshing dip in the Splash Pool, an infinity pool offering heart-stopping panoramic views of the shimmering Andaman Sea. For those looking to maintain their workout routine while on holiday, the Re:charge gym is open 24/7, providing an invigorating experience. The W XYZ Bar is the perfect place to unwind and mingle, where live music and a sassy atmosphere transform every evening into a memorable occasion.
A Culinary Journey
Every Saturday, Nook invites guests to "Shellabrate" Seafood Saturday, a chance to handpick fresh and succulent seafood and enjoy it cooked to their preference. Add to this a delightful array of appetisers and tempting desserts, and the culinary journey at Aloft Langkawi Pantai Tengah is one for the foodie books.
For those looking for a destination that offers a unique blend of romance, family-friendly entertainment or a stylish space for business, Aloft Langkawi Pantai Tengah stands ready to exceed your expectations.
Find out more about Aloft Langkawi Pantai Tengah here.