Cappadocia, renowned for its enchanting fairy chimneys, recently showcased a spectacular array of hot air balloons in diverse forms. These balloons, boasting 22 distinct designs from countries including England, Switzerland, the USA, Germany, France, Belgium, Spain, Portugal, Slovenia, Macedonia, Luxembourg, and Turkey, took part in captivating demonstration flights.
The hot air balloons, adorned with unique artistic patterns, drew significant attention from both local and international tourists. The Cappaballoons featured a range of imaginative figures such as "Ice Cream," "Duck," "Obelix," "Octopus," "Space Shuttle," and even the "Turkish Flag," resulting in a mesmerizing spectacle.
Cappadocia Balloon and Culture Route Festival
As part of the "Cappadocia Balloon and Culture Route Festival," an international event, the balloons took to the skies one by one following early morning preparations. Expert pilots skillfully navigated uniquely designed hot air balloons of various colours and models crafted specifically for the festival. Set against the enchanting backdrop of Cappadocia's otherworldly landscapes with its iconic fairy chimneys, the mesmerizing dance of these balloons captivated the audience like never before.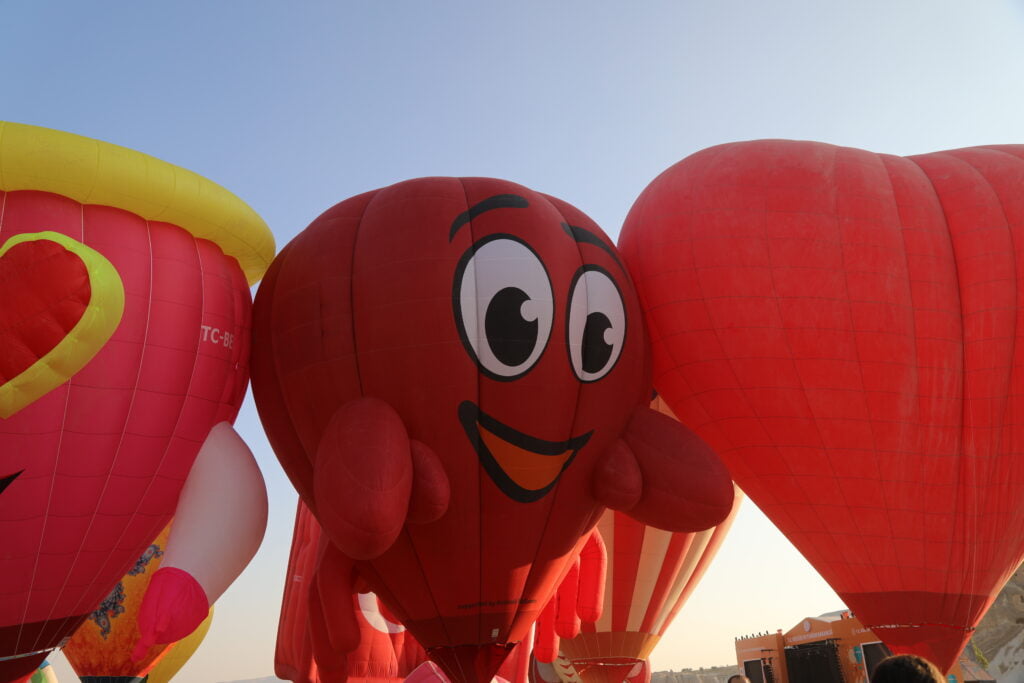 Cappadocia's Türkiye Cultural Road Festivals Held in 11 Different Cities
Launched by Turkey's Ministry of Culture and Tourism in 2021, the Turkey Culture Route Festivals began on August 5th in Cappadocia. This extensive cultural venture will encompass 11 provinces this year, encompassing the comprehensive Turkish Culture Route Festivals. Following the Cappadocia Balloon and Cultural Road Festival from August 5th to 13th, subsequent celebrations will grace Turkish provinces: Trabzon, Erzurum, Çanakkale, Gaziantep, Ankara, Konya, Istanbul, Diyarbakır, İzmir, and Antalya.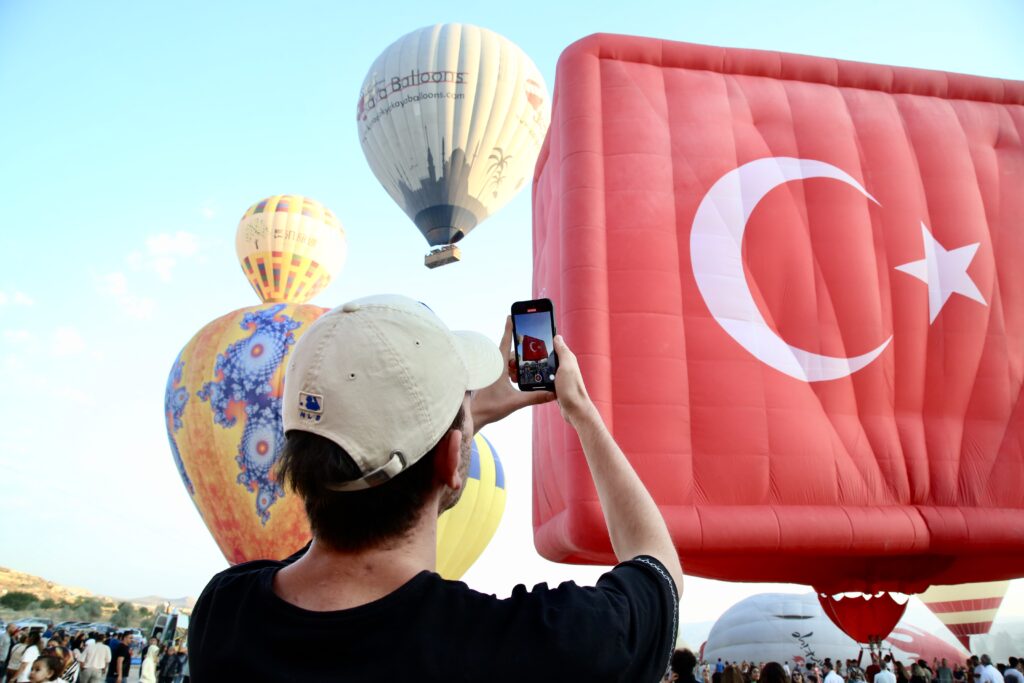 Türkiye Cultural Road Festivals Program:
Cappadocia Balloon and Culture Route Festival – Nevşehir, 05-13 August 2023
Sümela Culture Route Festival – Trabzon, 19-27 August 2023
Palandöken Culture Route Festival – Erzurum, 19-27 August 2023
Troya Culture Route Festival – Çanakkale, 09-17 September 2023
Gastroantep Culture Route Festival – Gaziantep, 16-24 September 2023
Başkent Culture Route Festival – Ankara, 16 September – 01 October 2023
Konya Mystical Music Festival – Konya, 23-30 September 2023
Beyoğlu Culture Route Festival – İstanbul, 30 September – 15 October 2023
Sur Culture Route Festival – Diyarbakır, 14-22 October 2023
Efes Culture Route Festival – İzmir, 28 October – 05 November 2023
More from The Highlighter