Cosmic Cookware, the beloved choice for home chefs, unveils its latest cookware line. Now featuring the alluring shade, Blue Pea. With a commitment to infusing your kitchen with peaceful vibes, Cosmic Cookware presents a captivating addition to your culinary haven.
A Fusion of Elegance and Utility
The captivating Blue Pea collection is designed to seamlessly blend aesthetics with functionality. It invites serenity into your culinary creations, be it a heartwarming family meal or a thoughtful gift to share the joy of cooking.
Premium Quality, No Compromises
The Blue Pea cookware range is crafted using a natural ceramic compound, entirely devoid of harmful chemicals and toxins, even when it encounters high temperatures. Cosmic Cookware prides itself on avoiding toxic materials such as TEFLON (PTFE), PFOA, Cadmium, Lead, and other "forever chemicals." Moreover, every cookware item features a coating of Swiss-certified ILAG ceramic, assuring you of its non-toxic and non-stick properties.
A Limited Edition Delight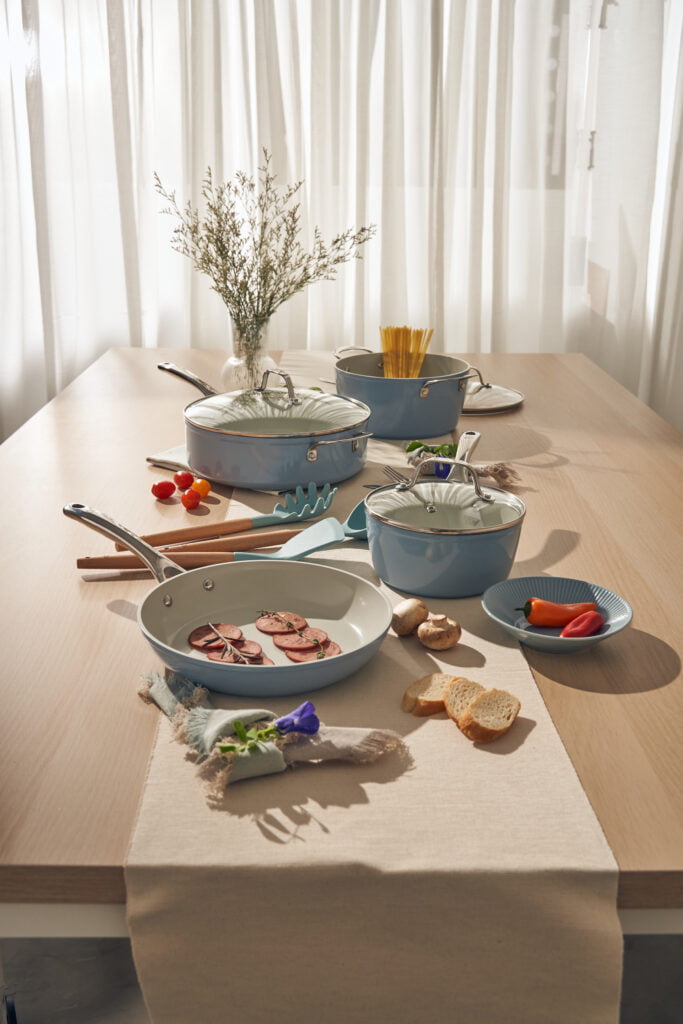 This exclusive collection comprises Cosmic Cookware's top sellers. This includes the versatile Cosmo Pan, Cosmo Casserole, Cosmo Fry, and the newest addition, Cosmo Saucepan. Alongside these essentials, you'll find an array of kitchen accessories like the Cosmo Utensil Set, Cosmo Mitts, and Cosmic Tote—all adorned in the soothing Blue Pea hue.
Elevate Your Culinary Experience
Cosmic Cookware aspires to elevate your culinary journey, whether you're whipping up culinary masterpieces or sharing cherished moments with loved ones. This cookware collection meticulously crafts to enhance not just your kitchen but your entire life.
Discover Serenity Today
Experience the tranquillity of the Blue Pea collection now. Visit www.cosmiccookware.com to explore the full range of cookware sets and individual pans. Bring a touch of serenity and elegance to your kitchen with Cosmic Cookware's latest limited-edition masterpiece.
Text by Ika Akisya
You might like