The highly anticipated second season of "And Just Like That" is just around the corner, and fans couldn't be more excited. With a new poster confirming the premiere date of June 22nd, the countdown has officially begun. To further whet our appetite, a new trailer has been released, featuring the voiceover of Carrie Bradshaw herself.
Major Life Changes and Intriguing Storylines
In the latest trailer, we witness the seven lead characters navigating through significant life changes. Carrie Bradshaw surprises us by exploring casual sex and even trying her hand at cooking. Dr. Nya, guided by Seema, is seen back on the dating scene. Charlotte contemplates restarting her career, while Miranda's life hangs in the balance as she contemplates a daring decision. Although the trailer leaves us on an ominous note, it also disappointingly lacks the highly anticipated Samantha cameo, leaving fans eager for the unfolding drama.
Exclusive Looks and Fan Anticipation
In addition to the trailer, fans were treated to a captivating poster showcasing the lead cast members gathered around a table, promising a feast of entertainment. Social media erupted with excitement as fans eagerly marked their calendars for the big day to arrive. Comments poured in, expressing impatience for June to hurry and bring forth the new season.
But that's not all—the generous TV gods bestowed even more upon us. Brand new photos have been released, giving us glimpses of Sarah Jessica Parker's Carrie Bradshaw in a stunning hat, intimate moments between Cynthia Nixon's Miranda Hobbes and Sara Ramirez's Che Diaz, and heartwarming embraces between Kristin Davis' Charlotte and Evan Handler's Harry Goldenblatt. These visuals, along with behind-the-scenes shots and the initial trailer, have kept us hooked and fueled speculation over the past few months.
Season 2 Cast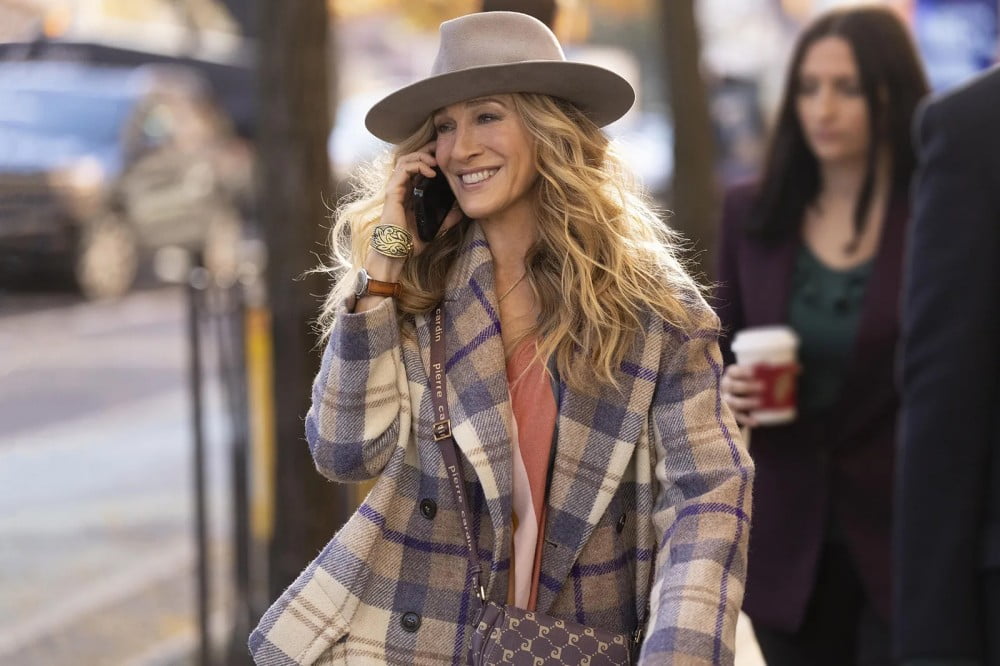 Returning to reprise their iconic roles are Sarah Jessica Parker as Carrie, Cynthia Nixon as Miranda Hobbes, and Kristin Davis as Charlotte York Rosenblatt. While we've come to terms with the absence of Samantha, played by Kim Cattrall, in the last season, the core trio remains intact. Joining them are recurring characters, including Che Diaz, Miranda's love interest from the first season, Nicole Ari Parker as Lisa Todd Wexley, Charlotte's friend from her daughters' school, Karen Pittman as Dr. Nya Wallace, Miranda's professor, Bobby Lee as Jackie Nee, Carrie's podcast co-host, and Sarita Choudhury as Carrie's real estate agent and new BFF, Seema Patel.
Exciting Possibilities
The trailer hints at intriguing possibilities, with Ivan Hernandez's character, Franklyn, making a potential meatier appearance in this season. After Carrie's elevator encounter and steamy kiss with him at the end of season 1, the trailer reveals their involvement in "exit out of grief sex," adding an extra layer of complexity to Carrie's post-Big love life.
We can't wait for the new season to air.