They came, they saw, and they went home smiling after attending the M∙A∙C∙ Clinic's #InteractWithMAC beauty soiree held in June at—The Great Eastern Mall in Ampang. The event was a delightful gathering of beauty influencers, makeup and skincare enthusiasts who had the opportunity to interact with Dr. Hew Yin Keat, the Founder and Medical Director of the M∙A∙C∙ Clinic.
Unveiling the M∙A∙C∙ Clinic's Aesthetic Services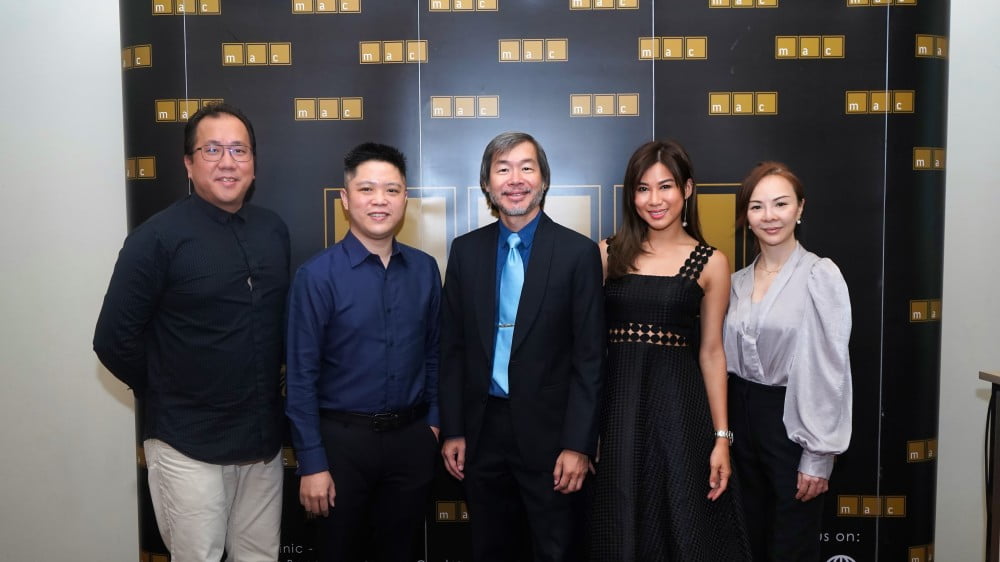 The #InteractWithMAC soiree introduced the M∙A∙C∙ Clinic's range of aesthetic services, exclusively available for residents of KLCC and Ampang. In partnership with Intraceuticals, the clinic showcased its commitment to safe and hygienic skincare treatments. With treatments performed by a team of highly trained doctors and skincare experts. For over 27 years, the M∙A∙C∙ Clinic has been Malaysia's go-to beauty destination for celebrities, locals, and international expats.
Touring the Clinic and Exploring Holistic Skincare Solutions
Hosted at the Energy Spa and Wellness Spa, attendees were treated to a foot massage, followed by an exclusive tour of the M∙A∙C∙ Clinic. The clinic's latest technology-aided lasers and holistic skincare solutions were showcased, along with their extensive product range and super facials suitable for all skin types. This provided an exciting opportunity for guests to explore innovative skincare techniques and gain insights into achieving healthier and younger-looking skin.
Introducing Intraceuticals: Innovative Spa Treatments and Skincare Products
The #InteractWithMAC soiree was proud to partner with Intraceuticals, renowned for its unique line of spa treatments and complementary skincare products. Mr Anthony Lee, Consultant for Intraceuticals, Malaysia, introduced the brand's signature innovation—an oxygen-based treatment using cutting-edge hyaluronic acid technology. This treatment, supported by oxygen under pressure, allows specially formulated serums to be delivered deep into the skin, promoting a rejuvenating and nourishing effect.
Live Demo of the Oxygen Super Facial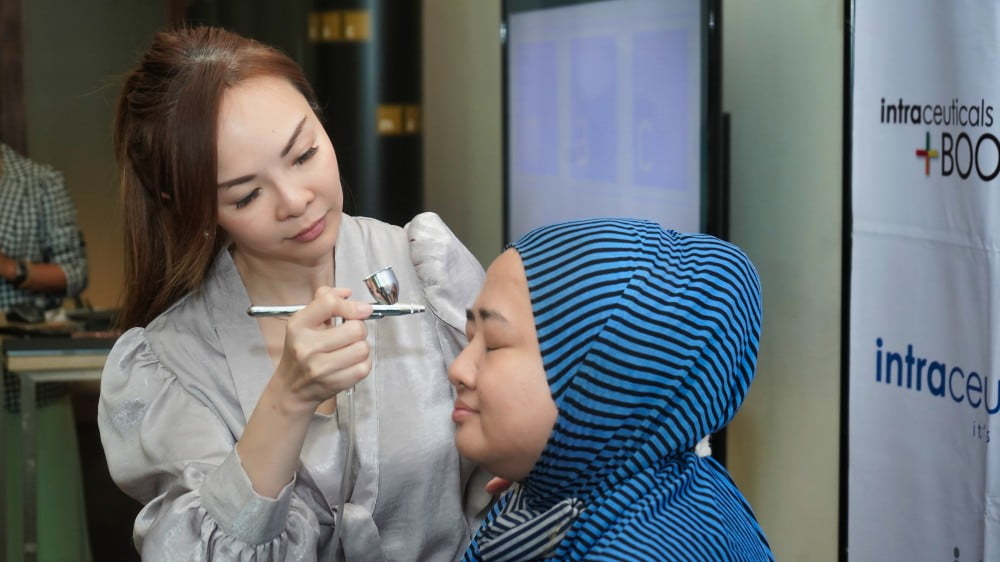 Highlighting the effectiveness of the oxygen super facial, renowned for its quick-fix results and loved by A-list international celebrities like Madonna, Jessica Biel, and Kim Kardashian, a live demo was conducted at the event. The volunteer from the audience experienced immediate facial hydration, lift, and a more youthful appearance. Mr Lee emphasized that while their treatments and products yield instantly visible results, they also prioritize long-term skin health. Participants eagerly asked questions about various skincare concerns, such as pigmentation, sun damage, and loss of skin elasticity. Along with seeking advice on top-line skincare routines aimed at slowing down the ageing process.
M∙A∙C∙ Ambassador, Ms. Yvonne Lee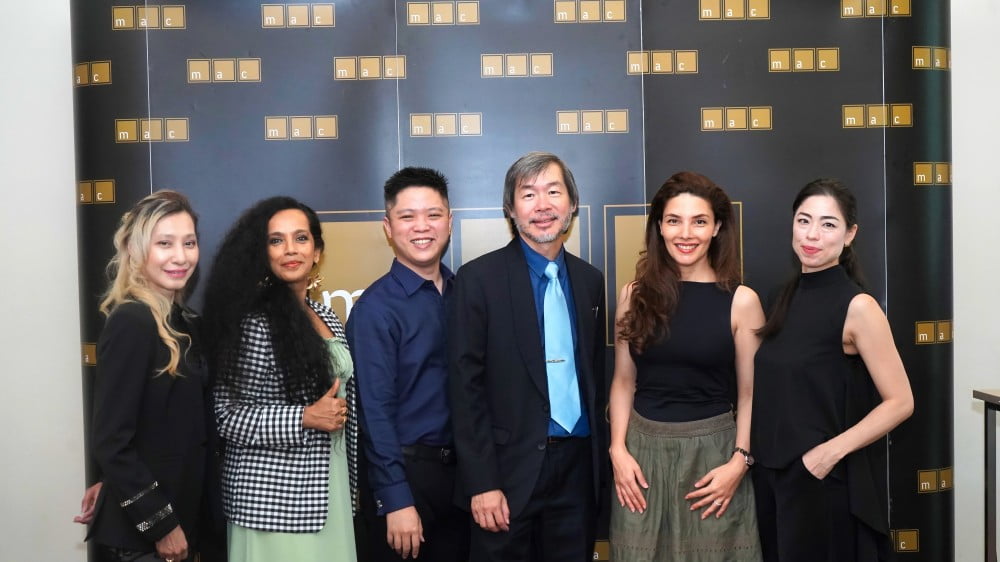 M∙A∙C∙ Ambassador, Ms. Yvonne Lee, influencer, and sports enthusiast, shared her personal experiences as a regular visitor to the M∙A∙C∙ Clinic. She praised the clinic's impeccable service. Its long-standing reputation in the Malaysian aesthetic industry, and its dedication to overall skincare well-being. Yvonne's testimonial further highlighted the clinic's commitment to providing exceptional care and support to public personalities in their skincare journey.
Join the #InteractWithMAC Experience
If you missed this event, don't worry! You can participate in the next #InteractWithMAC gathering. Please stay connected with the M∙A∙C∙ Clinic at mac.clinic.my@gmail.com and explore their stunning facility located at Great Eastern Mall, Lot 4A, Level 4, 303, Jalan Ampang.
To learn more about the M∙A∙C∙ Clinic and their exceptional beauty and skincare services, visit their official website at https://www.mac-clinic.my.