Revitalize Your Skin with INNISFREE's Latest Innovations
In the fast-paced world of skincare, where trends come and go like fleeting seasons, INNISFREE stands as a beacon of consistency and innovation. Their newest additions, meticulously crafted to cater to a diverse array of skin needs, have been making waves. In this feature, we unravel the secrets behind INNISFREE's revolutionary products: the Black Tea Youth Enhancing Oil, the No-Sebum AC Powder, and the UV Active Poreless Sunscreen SPF50+ PA++++.
INNISFREE Black Tea Youth Enhancing Oil: Unveiling the Elixir of Youth
Firm and Revitalize with Jeju Black Tea Extract
INNISFREE's Black Tea Youth Enhancing Oil is a game-changer in the realm of skincare. This vegan-certified, multi-use oil brings the goodness of Jeju Black Tea Extract to your skin, enhancing moisturization and radiance for a revitalized complexion. The magic lies in its core ingredient: the Reset Concentrate™, a result of fermenting Beauty Green Tea to become black tea. This concentrated elixir is a powerhouse of theabrownin, a catechin known for its high antioxidant and anti-ageing effects.
Deliver Anti-ageing Care and Nutrients Deeper
This oil not only relieves tired skin but also nourishes dehydrated skin, boosting your natural glow from within. The 80% fermented tea, rich in theabrownin, suppresses free radicals, providing profound antioxidant benefits.
Comfortable Watery Oil Formula
The comfortable watery oil formula penetrates your skin swiftly, leaving a light and refreshing finish. Its versatility knows no bounds – mix it with foundation for a soft glow or blend it with body lotion for extra nourishing care for dry skin.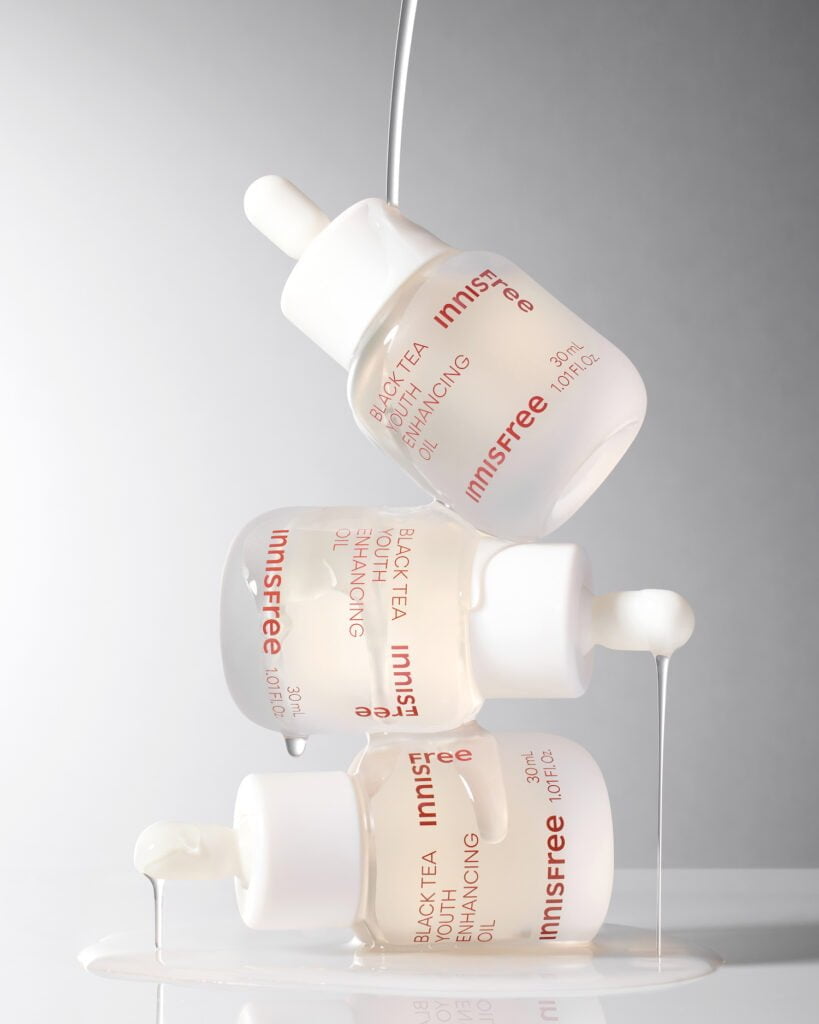 How to use
This Black Tea Youth Enhancing Oil can be used after toner, before the ampoule/serum step of your routine. It can be slotted in after lotion, but it is not recommended to use it after cream.
INNISFREE No-Sebum AC Powder: Conquer Skin Troubles with Ease
Actual Care Complex for Balanced Skin
Say goodbye to excessive sebum production and hello to balanced, trouble-free skin! INNISFREE's No-Sebum AC Powder, fortified with the AC Complex, addresses a multitude of skin concerns, including excessive sebum secretion, dryness, sensitivity, enlarged pores, and uneven skin texture. This unique complex, featuring Jeju Acorus Calamus Root Extract, salicylic acid, calamine, Centella extract, hyaluronic acid, and polyols, provides optimal oil-water level balancing care without causing dryness.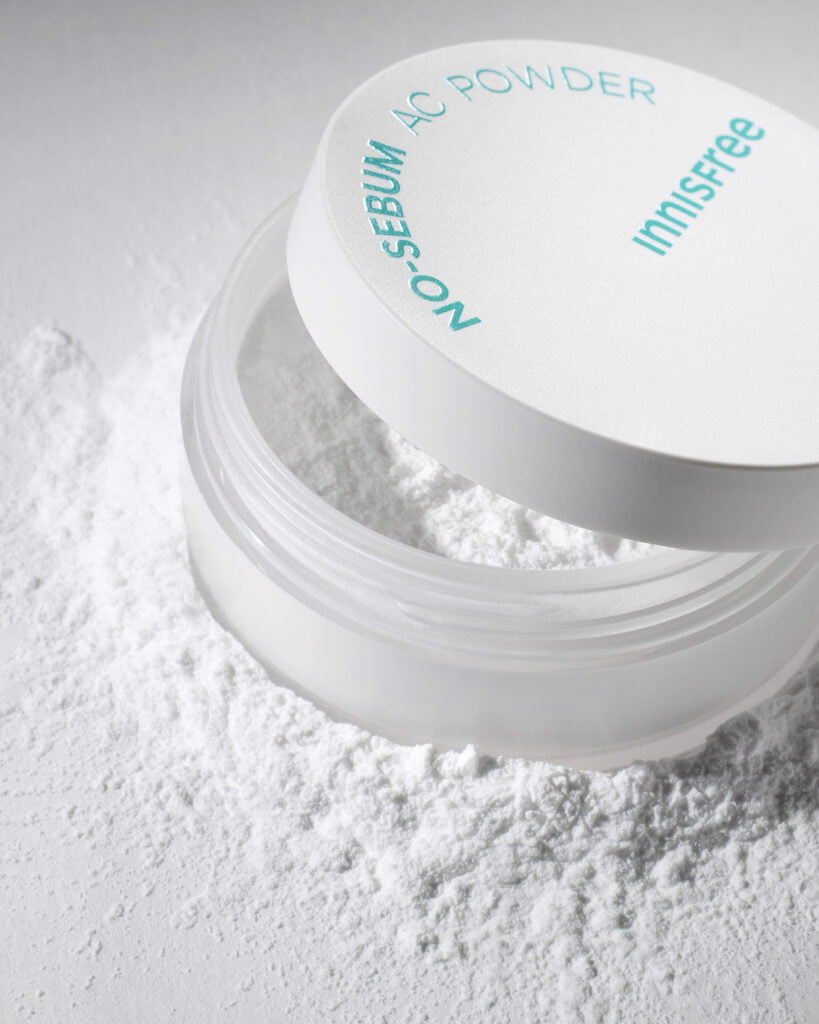 Silky Smooth Coverage
The ultra-lightweight micro powder allows your skin to breathe while seamlessly concealing everything from enlarged pores to uneven skin texture. Its pore priming effect ensures a silky smooth coverage, making it suitable for all skin types, including sensitive and trouble-prone skin.
UV Active Poreless Sunscreen SPF50+ PA++++: Your Shield Against UV Damage
Protection, Pore Care, and Primer in One
INNISFREE's UV Active Poreless Sunscreen SPF50+ PA++++ redefines sun protection. This 3-in-1 sunscreen not only shields your skin from harmful UV rays, but also cares for your pores and acts as a primer. The inclusion of soft focus powder covers enlarged pores and bumps while ingredients like lotus flower, cypress, green tangerine, common chickweed, and aronia soothe irritation.
Non-sticky, Silky Finish
This waterproof sunscreen glides on effortlessly, offering a non-sticky, silky finish that lasts throughout the day. Its natural tone-up effect corrects skin tone, bringing out your natural glow, regardless of your skin color.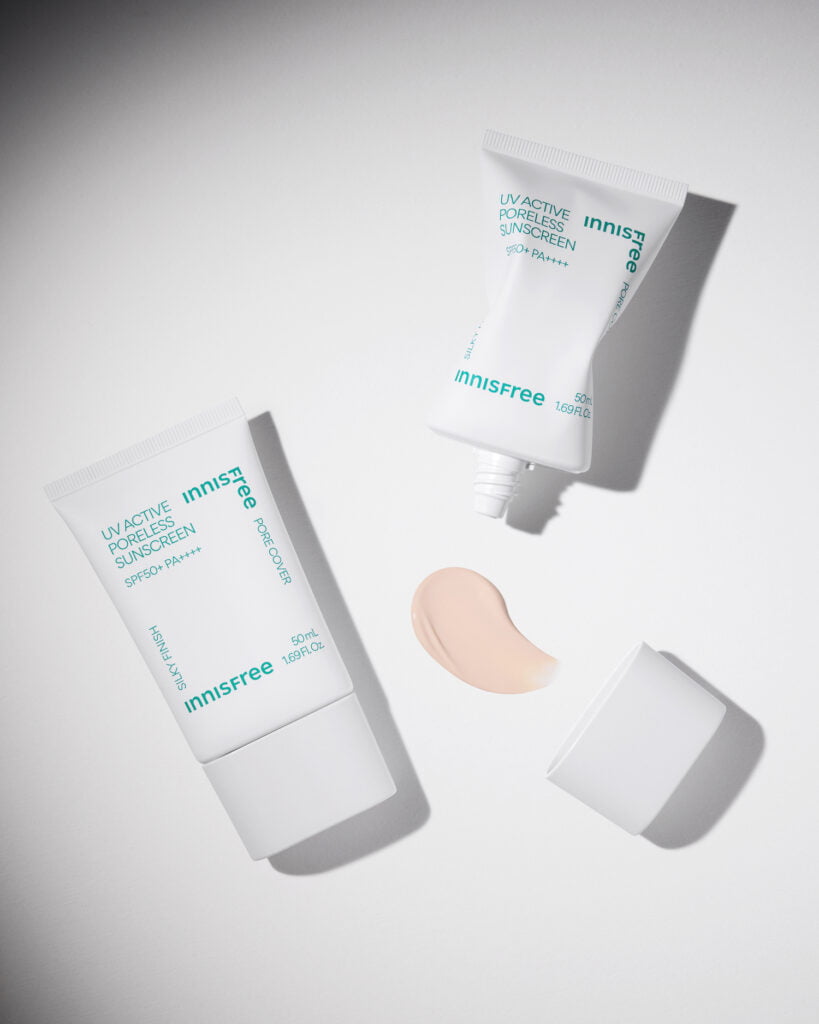 How to use
Apply this product evenly on your skin at the final stage of your skincare routine. You can also apply it to parts of your body that are exposed to UV rays, such as your neck, arms, and legs.
In conclusion, INNISFREE's latest innovations, the Black Tea Youth Enhancing Oil, the No-Sebum AC Powder, and the UV Active Poreless Sunscreen SPF50+ PA++++ are not merely products, but solutions crafted with precision and care. Elevate your skincare routine with these transformative offerings and embrace the radiant, youthful skin you deserve. For more information, please visit here.
Text by: Nur Maisarah Putri
You Might Like