In the heart of Bukit Bintang, Kuala Lumpur's golden triangle, a fresh carnivorous marvel has been unveiled. Enter MeatMore: a gastronomic tour de force that is set to redefine Kuala Lumpur's culinary scene.
Meat Lovers, Rejoice!
Under the keen watchful eyes of Celebrity Chef James Won, MeatMore emerges as a sanctuary for meat enthusiasts, promising a delectable journey across continents. Its offering? Nothing short of premium USDA prime cuts from the USA, New Zealand, Australia, and Japan. But that's not all; MeatMore is also an open invitation to steak connoisseurs, vegetarians, and pescatarians. A multicultural feast for the senses, just like the city it calls home.
MeatMore Interior That Dazzles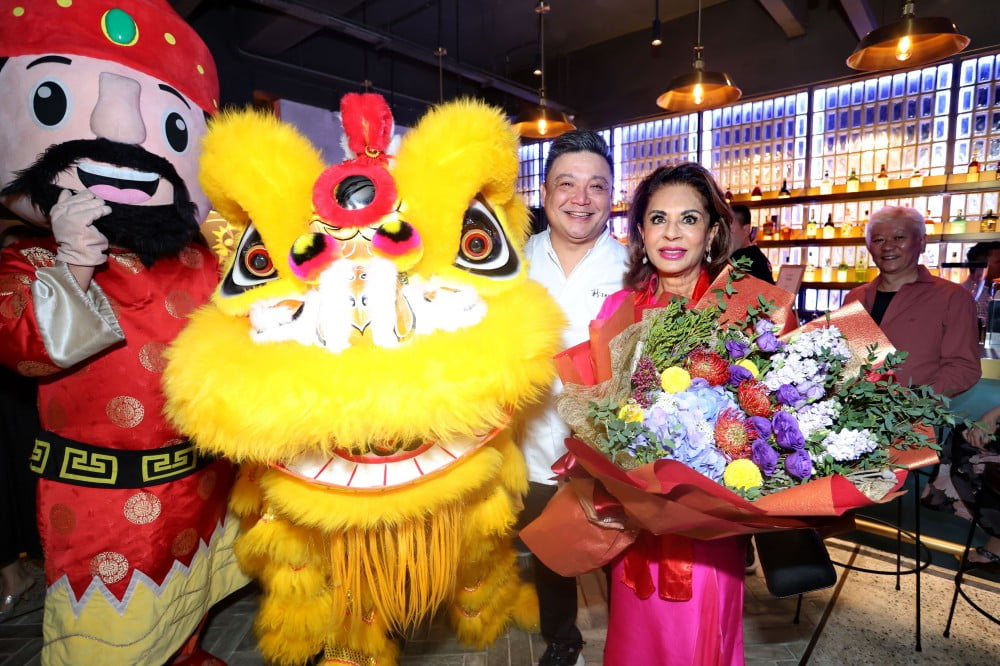 Sprawled over 4,000 square feet of chic Soho-inspired interiors, MeatMore is more than just a restaurant; it's a statement. The venue's crown jewel is perhaps its open LIVE fire kitchen, where culinary magic transpires before the eyes of diners. Elevating the experience further, the establishment is also home to Mortlach's First Dining Room in Malaysia, where whisky enthusiasts can embark on a tantalising journey of taste, paired impeccably with Chef James Won's innovative dishes.
The Art of Meat and Mastery
Chef Patron, James Won, succinctly captures the essence of MeatMore, emphasising the team's passion and respect for meat as an art. The restaurant embodies the Japanese philosophy of "Omotenashi," reflecting deep respect, hospitality, and commitment to service. MeatMore is not just a dining experience; it's a ritual. One where the art of ageing, slicing, and tenderising meat is celebrated with fervour.
A Symphony of Flavours and Experiences at MeatMore
Open for dinner from Tuesday to Sunday, MeatMore's expansive menu encourages communal dining. From shared large platters to delectable side dishes, every element has been curated to perfection. Cocktail enthusiasts are in for a treat with artisanal creations by Grand Champion mixologist, Kenzo. Each drink tells a story, echoing Kenzo's journey across Malaysia, blending international spirits with local spices.
Stay Tuned for More
But the allure of MeatMore doesn't end with the menu. Guests can expect masterclasses, whiskey academies, and flamboyant bar shows in the near future. For the curious, updates, and glimpses into the MeatMore world, follow their Instagram or visit their website.
Opening Hours: 5.00pm-1.00am (Tuesday-Sunday)
Address: MeatMore, B2, B3, B4, Ground Floor, Block B, No 179 (next to Gold3 Boutique Hotel), Jalan Bukit Bintang, 55100, Kuala Lumpur, Malaysia.
For Reservations call +60 12-790 0553
You Might Like